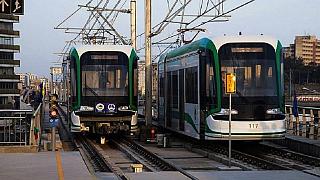 Image from Internet
China began to increase significantly its investment in Africa at a time when Western companies, including those in the United States, were drawing back from Africa. China took advantage of opportunities and, to some extent, filled a void left by the West. However, because Western companies began investing in Africa much earlier, their cumulative investments far exceed China's FDI in Africa. As of the end of 2010, for example, the U.S. Bureau of Economic Analysis calculated that cumulative U.S. FDI in only Sub-Saharan Africa (SSA) totaled $54 billion. U.S. FDI flows to SSA in 2017 reached $39 billion.

Trade between China and Africa has risen by a fifth in the first quarter of this year, while China's direct investment in Africa soared by 64 percent, the Chinese commerce ministry said on Thursday.Sun Jiawen, spokesman at the ministry outlined this recent rise is linked to China's change in trade policies in 2015.China's total trade with Africa rose 16.8 percent to $38.8 billion in the first quarter, its first quarterly increase on a yearly basis since 2015, Sun said during a regular news briefing in Beijing.

The Chinese government announced plans to plough $60 billion into African development projects at a summit in Johannesburg in 2015, saying it would boost agriculture, build roads, ports and railways and cancel some debt. Africa as a big emerging market with a fast-growing population, presents a lot of business opportunities to countries like China. Over the past decade, six of the world's 10 fastest-growing countries were African countries.

South Africa is the largest trading partner and also the second-largest investment receiver from China surpassed by Nigeria, based on the number of deals China has made with each African country. As China became a global economic and political power, China's investment and aid to help African countries build their economies, also helped China gain their support for its "One China" policy. It has also helped in increasing its political influence for its foreign policy agendas in multilateral forums such as the United Nations.