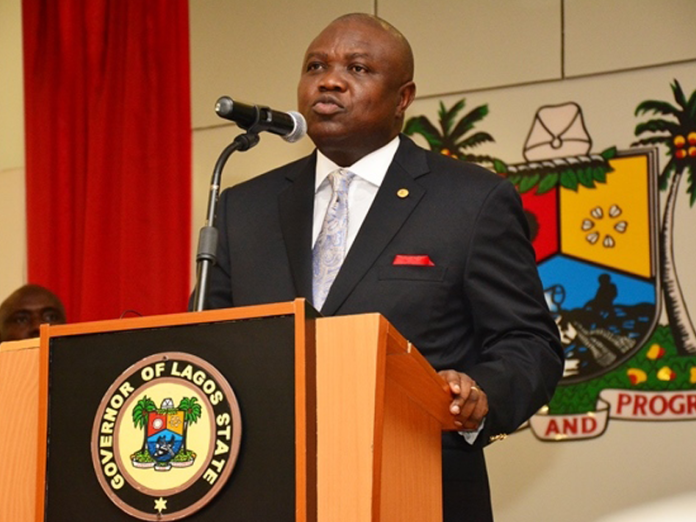 photo by: thisdaylive
As part of activities to mark the 50 year anniversary of Lagos State, and in line with plans to make Lagos a smart and mega city in the 21 Century, the State Governor, Mr. Akinwunmi Ambode has commenced the establishment of free WiFi connectivity across public locations in the state.
The Governor last week, unveiled one of the already completed public WiFi at the Ndubuisi kanu Park in Alausa, Ikeja, as part of his administration's effort to make the state a smart city for all and sundry.
The governor, who was represented by the Commissioner for Science and Technology, Mr. Olufemi Odubiyi, stressed that the increased patronage of parks and gardens spread across the state has prompted the state government to equip the centres with free Wi-Fi to serve the needs of visitors in the parks.
According to him, "Parks and gardens are established to provide conducive environment for recreation and relaxation activities. As you relax and enjoy the recreational facilities in these parks, we are making it possible for you to access your mail, browse and search the internet on your tablets, smartphones and laptops via a reliable public Wi-Fi."
Ambode stated that the number of gardens and parks in the state has increased with the opening of the Badagry Recreation Park, recently.
He urged the people of the state to make judicious use of the newly launched portal known as "Citizens gate", a platform designed by the present administration to bridge the communication gap between the citizens and the state government.
He noted that with the launch of the free public Wi-Fi, citizens can express their views on the platform as there would be no complain of non-availability of data.
The governor further assured Lagosians of the present administration commitment to continue to develop and implement innovative ideas that would promote the delivery of dividends of good governance in the state.
In his capacity as the State Commissioner for Science and Technology, Odubiyi also pointed out that one of the benefits of the free public WiFi is to provide new ways to enhance social/leisure activities in the parks
Odubiyi reiterated the commitment of the present administration to make the state safe, healthy and conducive for all.
The Permanent Secretary, Ministry of Science and Technology, the head of service as well as other dignitaries present at the unveiling, commended the efforts of the governor to make Lagos a truly smart and mega city. They expressed optimism that more public parks and locations around Lagos would soon be connected with internet.
In technical parlance WiFi spots are locations that are connected to the internet, where people could connect their laptops and mobile devices to browse the internet and the Lagos State government is providing the WiFi for internet access 24/7, and it is free of charge to all Lagosians.