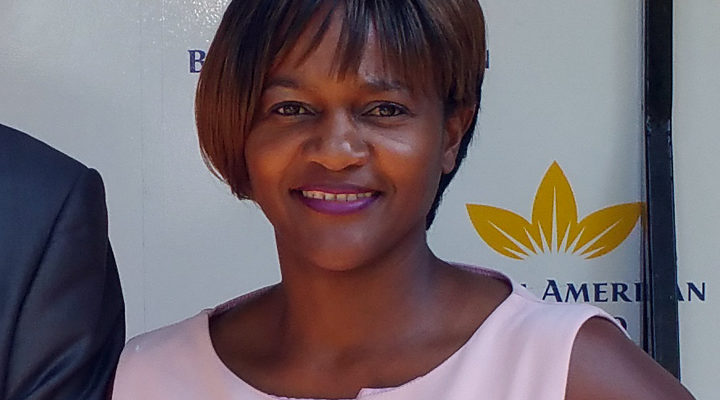 Photo by:The Source
HARARE, May 11 (The Source) –
Cigarette maker
BAT said its first quarter performance was generally flat compared to the comparative period last year, but expects a strong second half anchored by
investments
in the company's core brands, which enjoy close to 70 percent market share.

BAT chief executive Clara Mlambo told shareholders at the company's annual general meeting on Thursday that the company will increase its investment in the Madison brand and more promotional activities around the brand would commence soon.

"We are going to put much investment in Madison and Everest brands during the course of the year particularly from H2 (second half of the year) onwards, we should see a stronger H2 performance than what we see in quarter one and the beginning of quarter two," Mlambo said.
Mlambo said as volumes decline owing to weak consumer spending, the company will look to contain costs.

"The second half will be bright but we will still face the same challenges we faced in the first half …. Cost will be another area we will continue to look at and come up with a number of initiatives to further look at our costs," she added.

She said BAT, which imports 90 percent of its packaging materials, has been negatively impacted by delays in international payments to foreign suppliers due to Zimbabwe's foreign currency shortages.

The company has, however, been able to rely on assistance from BAT South Africa, for the supply of wrapping material.

"When we saw this coming (foreign payments delays) we increased our stock holdings but we are now depleting those holdings. Again, we try to get support from our sister company to try and replenish. We also try to negotiate with suppliers to extend the credit terms so that we won't get into trouble," BAT finance director Lucas Francisco told The Source on the sidelines of the AGM.

"We try to leverage on BAT South Africa, but again the company is a listed company as well, so at some point if they don't get the payment they also get in trouble with their shareholders and we need to take that into consideration."

BAT has been facing challenges in remitting dividends to foreign investors since 2015 and the situation is worsening as the central bank prioritises the importation of valuable inputs.