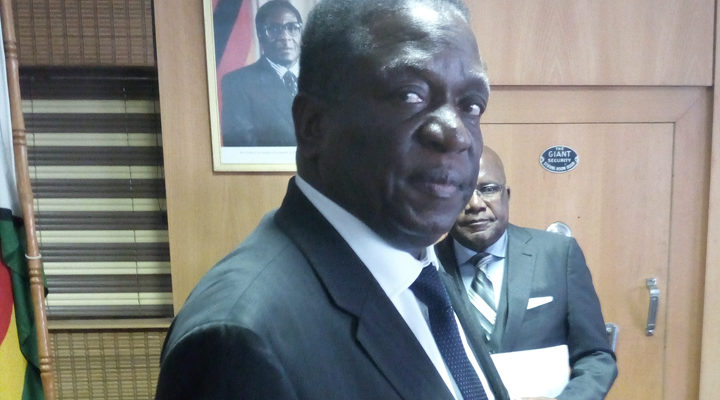 Photo by:The Source
HARARE, April 21 (The Source) – Zimbabwe's Vice President Emmerson Mnangagwa has appealed to the private sector to invest in the country's irrigation infrastructure to improve maize production.
Zimbabwe's agriculture ministry says the country has an estimated 206,000 hectares of agricultural land under irrigation but Mnangagwa says irrigable land has to be doubled to ensure food security even in cases of low rainfall.
The ministry targets to develop irrigation facilities for 2.5 million hectares, which it says would take between 25 to 50 years and cost $10.5 billion.
In the 2015/16 season, the southern-African nation suffered its worst drought since 1992 with maize output coming to a paltry 500,000 tonnes, leaving it to rely on maize imports to meet its demand estimated at 1.5 million tonnes annually.
Speaking at a conference organised by the Zimbabwe Agricultural Society and attended by farmers unions on Friday, Mnangagwa said the country was this year expecting yields in excess of 2 million tonnes as a result of the above normal rains received this season and government's Command Agriculture programme that provided support to farmers
"It is government's desire to see the country's farming activities become more productive with an irrigable expanded maize crop area of a minimum of 300,000 hectares. With irrigation, average yield goes up from 5 tonnes to about 8 tonnes per hectare.There is therefore an imperative need for investment in that area," said Mnangagwa.
"To achieve this goal, I enjoin you to make optimal use of every inch of land at your disposal and invest in irrigation development to ensure full utilisation of all available water bodies."