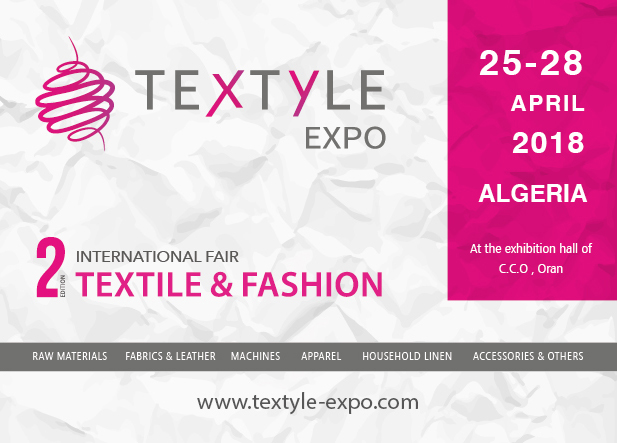 Image from Textyle-expo 2018
"Textyle-Expo", is an International Exhibition of Textile and Fashion under the high patronage of Mister the Minister of Industry and Mines, gathering national and international professional actors of Textile and Fashion industry in order to develop this latter and encourage investment in Algeria and the rest of the Mediterranean countries. The second edition of this event will be held from 25 to 28 April 2018 in CCO Oran, Algeria.

In parallel of the exhibition which ranges the different sectors "Raw Materials, Machinery and Process, Design until Ready to Wear, House Linen, Tapestry and Accessories" conferences will be organized by national and international master speakers and a Fashion Show will host Maghrebian designers to present their new collections.

"Textyle-Expo", offers an opportunity of negotiation, communication and a commercial action plan for the Textile industry companies to expand their business.