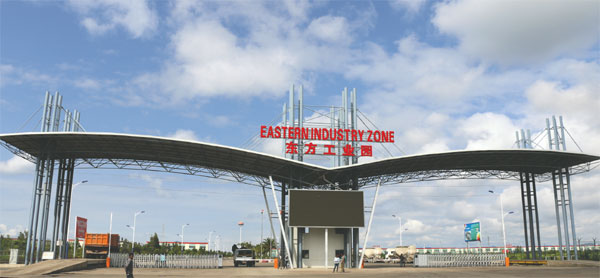 One of the best examples of Chinese investment in manufacturing in the African continent can be found in Ethiopia's Eastern Industry Zone, according to CGTN.

The zone lies just outside the country's capital Addis Ababa, and has become a place for manufacturing excellence and a platform for developing and transferring skills.

Since its inception seven years ago, the Eastern Industry Zone has been showcasing the positive impact of Chinese industrial development.

The zone now houses famous Chinese manufacturers such as Huajian shoes and Lifan motors.

Many of the Chinese car manufacturers are gaining easy access to the Ethiopian market mainly because their vehicles are well designed, durable and above all affordable.

The Eastern Industry zone is praised for motivating Ethiopia's journey to industrialization, and this is also a place where thousands of Ethiopians have been employed and gained skills.