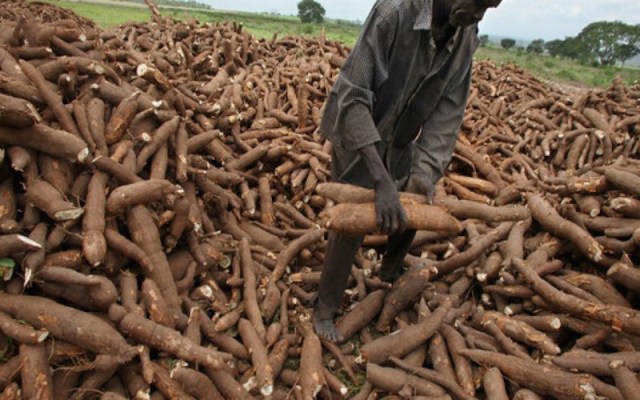 Tanzania Ambassador to China, Mbelwa Kairuki signed for Dar es Salaam while Beijing was represented by Deputy Head of China's General Rights of Quality, Supervision, Inspection and Quarantine, Li Yuanping.

Ambassador Kairuki said to boost the country's cassava production, the embassy in Beijing started to shop around for technology to increase its output. "This is a special day for cassava farmers back home. My message is grab this opportunity by increasing production since a steady market has been secured," he said.

According to Amb Kairuki, the country currently produce between half a tonne and two tonnes per hectare compared to China which produces between 15 and 25 tonnes per hectare.

He urged Tanzanian to establish cassava processing facilities in a bid to seize the opportunity fully while adhering to export safety and standards stipulated in the agreement. Dar assured Beijing on standard as per agreed on the cassava deal with its negotiations started almost four years ago.

Mr Li Yuanping said the agreement was part of implementing One Belt and One Road initiative centred on promoting long-term cooperation between the two countries. "China market is also open to other agricultural products from Tanzania to help create jobs and growth," he said.

The tuber cassava is dried and processed to form chips, cubes, peeler, starch and flour and pellets before being exported.

The processed cassava serves as industrial raw material for the production of adhesives bakery products, dextrin, dextrose glucose, lactose and sucrose. Dextrin is used as a binding agent in the paper and packing industry and adhesive in cardboard, plywood and veneer binding.

Food and beverage industries use cassava products derivatives in the production of jelly caramel and chewing gum; pharmaceutical and chemical industries also use cassava alcohol (ethanol) in the production of cosmetics and drugs.

Cassava is a major subsistence crop, after maize, especially in the country's semi-arid areas where, due to its drought tolerance, cassava is sometimes considered a famine reserve when cereals fail.

Most of the cassava in the country 84 per cent is for human consumption, and the remainder is used for animal feed, alcohol brewing, and starch production.