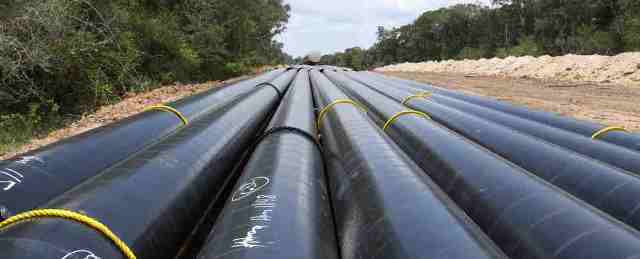 The announcement was made here by Energy and Minerals Minister, Prof Sospeter Muhongo. He was launching the downstream petroleum subsector performance review report for the year 2016.

In a speech read on his behalf by the Acting Permanent Secretary in the Ministry, Engineer Innocent Luoga, Prof Muhongo said the pipelines are cheap, reliable and secured.

"We are going to implement three large oil pipeline projects which will ultimately reduce fuel prices in the country," he said. According to the official, the three oil pipeline projects include construction of a unitary crude oil pipeline from Uganda to Tanga.

The crude oil export pipeline from the Albertine Graben to Tanga Port in Tanzania is going to be developed. Because Uganda's oil is waxy in nature, the 1445km long, 24-inch diameter pipeline is going to be the world's longest heated crude oil pipeline.

The other projects are the EAC Crude Oil Pipeline which is set for discussion at the East African Community (EAC) Heads of States Summit in Dar es Salaam today and the White Petroleum Pipeline from Tanzania to Zambia.

"This project (white petroleum) will involve fixing takeoff points at Morogoro, Mbeya and Songwe regions," the Minister noted. "All the projects are expected to be completed by 2020."

The 2016 report presented by the Energy and Water Utility Regulatory Authority (EWURA), showed that Tanzania remained relative stable with transit fuel imports rising by 20 per cent to 2.19 billion litres from 1.83 billion litres in 2015.

The Authority's Director General, Mr Felix Ngamlagosi said that import of petroleum products during the year under review for domestic use reduced by one per cent to 3.3 billion litres down from 3.34billion litres.

"We have continued to witness importation of fuel through bulk procurement system. The system had ensured availability of fuel that meets standards," he said.

In addition, Mr Ngamlagosi went on to note that the authority had been approving fuel prices that correspond with international market. The average pump price was 1,845/- per litre of petrol, 1,673/- of diesel and 1,644/- for kerosene.

"Between January and December, EWURA undertook fuel verification exercise on 354 samples involving various fuel infrastructures such as depots, refuelling stations and oil tankers.

The review identified that some samples equivalent to 14.6 per cent did not meet standards," the Director General said. "The authority issued directives including suspending some facilities and giving investors time to rectify faults to meet with Tanzania Bureau of Standards requirements."

The authority reiterated commitment of ensuring standards of imported and supplied petroleum products to protect the consumer and the economy.

Parliamentary Energy and Minerals Committee Chairperson, Mr Dotto Biteko lauded the energy and water utility regulator for maintaining constant supply of the product in the country.