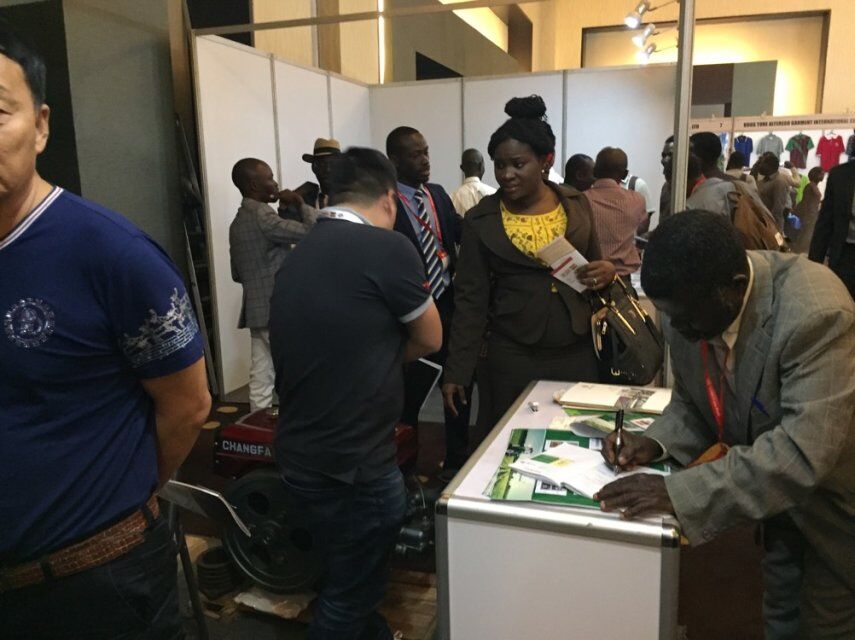 The maiden edition of the China Trade Week opened in Ghana's capital on Wednesday.

The event is designed to create a platform for Ghanaian businesses and entrepreneurs to engage Chinese manufacturers of diverse backgrounds here in Ghana.

The two-day exhibition assembled around 50 exhibitors representing Chinese companies drawn from various industries who are here to explore partnership opportunities with Ghanaian traders.

China and Ghana have enjoyed fruitful cooperation in the economic and trade fields since the establishment of diplomatic relations between the two countries 57 years ago.

Ghana is an important development partner of China in Africa.

Last year, China-Ghana trade volume registered 5.976 billion U.S. dollars, making Ghana the seventh largest trading partner in Africa.

The Chinese Ambassador to Ghana, Sun Baohong, called on both sides to entrench the concept of win-win cooperation for common development and work together to promote trade and investment facilitation and oppose protectionism.

"I am very confident that as long as we display sincerity and solidarity, and conduct cooperation from a long term and strategic perspective, the economic and trade cooperation between China and Ghana will be promoted a notch higher and create a more brilliant chapter," she said.

The Chief Executive of the Ghana Investment Promotion Center, Yoofi Grant, described China's Belt and Road Initiative, an economic and diplomatic program that could transform global trade, as a very significant and bold move.

He said the plan of the new government was to bring Chinese investors to set up in Ghana and also to open up the regional market for them.

"Indeed, like I said, Ghana is positioning as the hub for West Africa. If China wants to access the free zones of West Africa and the intended continental free trade area of Africa, Ghana is the place that we think you should start," said Grant.

Both exhibitors and visitors see the trade exhibition as an opportunity to explore business links.

Nash, an importer of building and construction materials to Ghana, said he wanted to see how this China trade week would develop and get his company better sourcing from China.

Another visitor, Favour, said the trade exhibition would help Ghanaians learn more about trading with the Chinese.