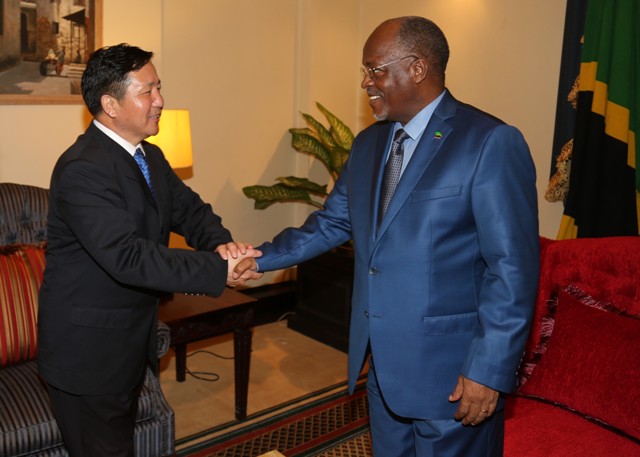 Dr Magufuli gave the assurance in Dar es Salaam during his talks with CNMIF Vice Chairman Zhan Xin who is also member of the National People's Congress of China.

He said the country has set out plans to boost power generation from between 1,500 and 1,800 megawatts, currently to 10,000 megawatts, adding that investors were warmly invited to invest in various power sources like gas, coal and solar to enable the nation to attain its goal.

"We invite the Chinese investors to come to Tanzania, they are our relatives and long time friends. It will be good for them to join our efforts in building an industrial economy by generating sufficient power and participating in other projects like construction of railway and road infrastructures," President Magufuli said.

Approved by the Chinese government, CNMIF is a national social and economic organisation for machinery industry with authorised qualification and legal entity. Major members of CNMIF include national specialized associations, regional associations, intermediary units, and some large enterprise groups.

It has over 120 direct members and 77,800 indirect members in China's machinery industry. CNMIF aims at carrying out the state principles and policies, report on the opinions, desires and needs of its members, and provide dual services to both the government and the members.

Meanwhile, the President yesterday met with French Ambassador to Tanzania Malika Berak and discussed about various cooperation issues and development projects as a result of the recent resolutions of the meeting between Tanzania and China business communities.

According to the statement issued in Dar es Salaam by the Director of Presidential Communications, Mr Gerson Msigwa, other leaders who also visited President Magufuli are Turkish acting Ambassador to Tanzania Yunus Belet and Republic of Korea acting Ambassador to Tanzania Songwon Shin.