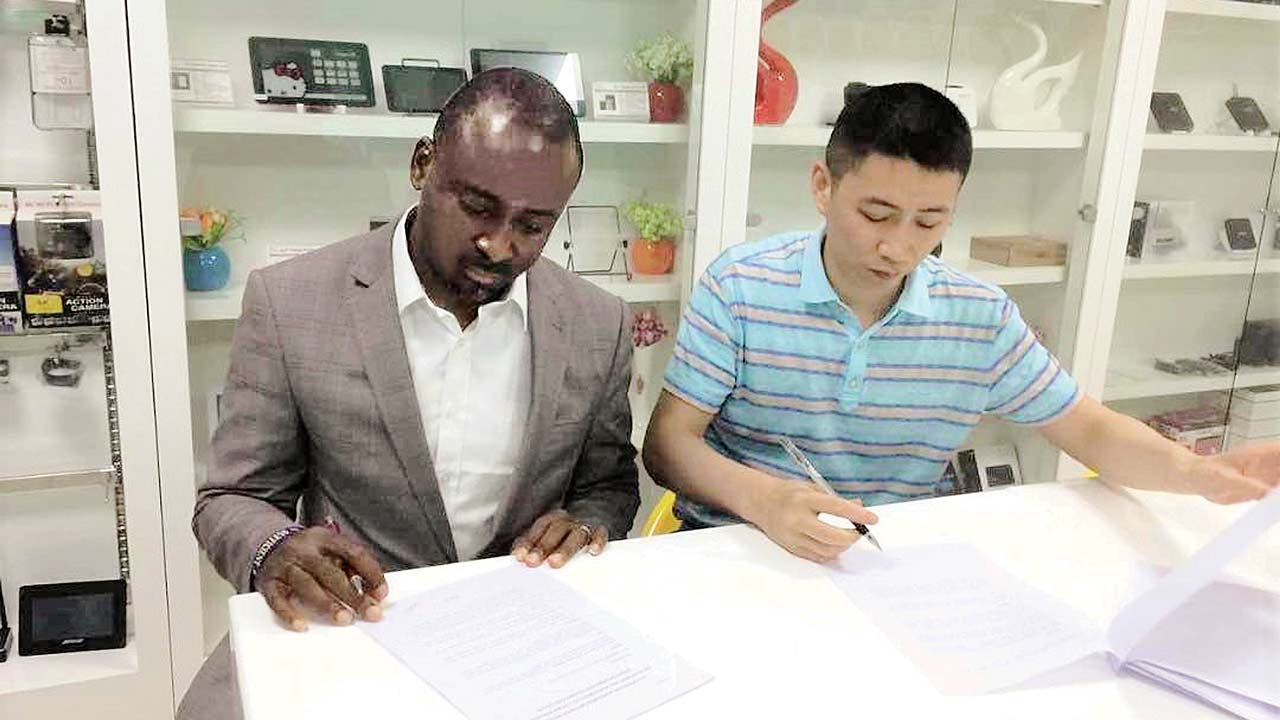 Nigerian firm, Retail Development and Investment Company (RDIC), has signed a memorandum of understanding (MOU) with Shenzhen Jizhao Information Technology Co. Ltd., a leading manufacturer of tablet PCs and smart phones in China to build a smart phone and tablet personal computer (PC) assembly plant in Nigeria.

This comes barely a month after AfriOne Ltd., a technology-driven enterprise unveiled its manufacturing and assembly plant for 'Made-in-Nigeria' phones and other devices in Ilupeju, Lagos.

The plant, The Guardian gathered would be sited in Anambra State, South East, Nigeria, and construction begun in earnest with a mission to complement the State Government's educational and industrialisation drive.

The MoU recently signed by the two companies in Shenzhen, China, is aimed at building a world-class assembly plant in Nigeria, with a roll out capacity of 150,000 smart phones monthly.
Speaking at the MOU signing event, the Managing Director, RIDC, Ejimofor Akah, said the initiative will leverage the unique expertise of both companies in promoting educational and social development of young Nigerians as well as contributing to the country's industrialisation and economic development drive.

According to him, "RDIC is passionate about the development of the African Child because it believes that, given half the opportunity their counterparts in the western world have, the African child will excel in innovation and prosperity. This MOU will provide a sound pedestal for anchoring the much anticipated digital revolution in Nigeria, with its attendant educational and economic benefits."

"The proposed assembly plant will not only bring about the increased penetration of smart phones and tablet PCs that will assist Nigeria in playing catch up with its advanced counterparts in the fast changing technology world, but will also contribute immensely to the economic development of the country in general, and the neighbouring communities in particular," he continued.

Akah, in a statement said the assembly plant will create hundreds of direct employment to the teeming Nigerian youths as well as thousands of indirect jobs in the areas of technical service providers, software development, trading etc.

In his remarks, the Chairman of the Board of Shenzhen Jizhao, Cheng Saiping, expressed the commitment of the company to deploying its signature technological edge to the project to ensure timely completion, and the roll out of the most fashionable, vastly functional and the most competitive digital products to Nigerian customers.

"In line with the provisions of the MoU, we are going to develop the software applications to drive the phones and tablet PCs, provide technical support to the assembly plant, including the manufacture of the relevant SKU parts, as well as facilitate training of locals in research and development," Saiping said.

He further informed that Shenzhen Jizhao has carved out a niche for itself as a company dedicated to achieving the best customer satisfaction through quality assurance, price and performance, product innovation, marketing support and after-sales service, long-term quality commitments to digital electronics and high technology for providing a complete product range.