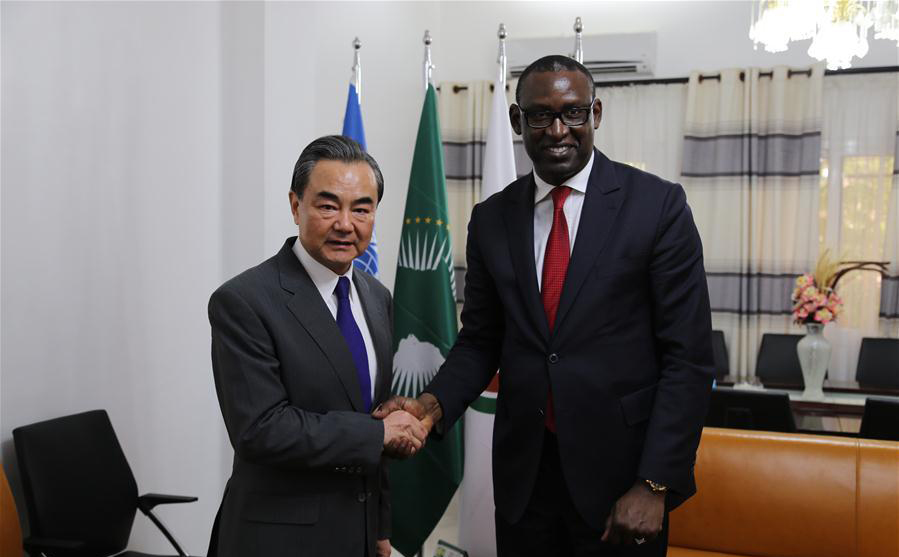 China stands ready to further cooperate with Mali in its agricultural and industrial development, with a view to helping the West African nation establish an industrial system, visiting Chinese Foreign Minister Wang Yi said here Sunday.
Meanwhile, China will also help Mali to nurture capacities in the three major areas of infrastructure construction, human resources, and peace and security.
These efforts are aimed at allowing the country to strengthen its capability for independent development and realize economic independence after it had achieved political independence, Wang said during talks with his Malian counterpart Abdoulaye Diop.
"China firmly supports Mali's efforts to safeguard sovereignty, security and unity, and its efforts to push forward the peace and reconciliation process," Wang said, adding that China also firmly supports Mali's efforts to fight against terrorism.
China will continue to strengthen coordination with Mali in international affairs and work toward safeguarding the legitimate rights and interests of Mali as well as developing countries as a whole, Wang said.
Echoing Wang's suggestions on deepening bilateral development cooperation, Diop said that Mali stands ready to enhance the coordination of development strategies with China and strengthen bilateral pragmatic cooperation by implementing the outcomes of the latest
Forum on China-Africa Cooperation
held in Johannesburg, South Africa in late 2015.
Diop commended China for fulfilling its duties as a permanent member of the United Nations (UN) Security Council and its support for Mali's national unity, sovereignty and territorial integrity, and expressed gratitude for China's contribution of troops to the UN peacekeeping mission in Mali.