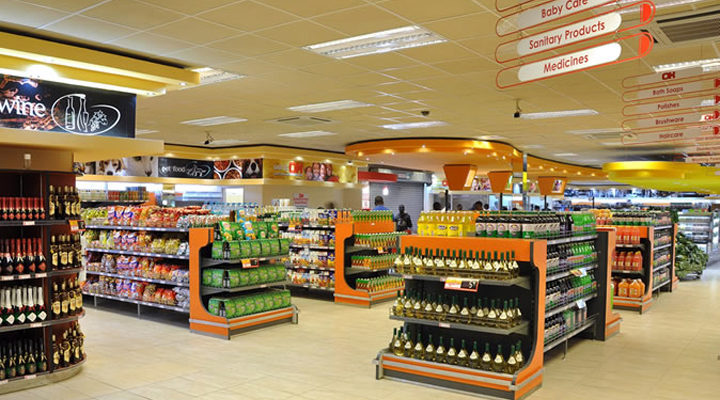 Photo by : source.co.zw
HARARE, May 23 (The Source) – Zimbabwe's largest retail operator, OK Zimbabwe reported an 800 percent increase in net income to $6,1 million in the year to March from $700,000 last year on improved revenue.
OK Zimbabwe rebounded from a collapse in the 2016 full year, when a decline in sales and lower gross margins hurt profits.
Revenue was up eight percent to $472,4 million, pushing operating profit to $8,6 million from $1,3 million. The revenue for FY 2017 is the third largest haul for OK, following the peak of $483.7 million in FY2014 and $479.6 million in FY2013.
Chief executive Alex Siyavora, who succeeded veteran Willard Zireva at the end of OK's 2017 financial year in March, told analysts that the group had tilted its product offering towards higher margin products and also benefited from revenue generated by its instore banking facilities.
Siyavora said contribution of the group's own brands to sales is yet to grow and also noted that "local supply is still hamstrung by outdated technology, lack and cost of capital as well as the state and cost of utilities."
"Some growth was posted, but volume is still limited by local industry limitations," he said.OK Zimbabwe mainly imports products from China and South Africa.
Earnings Before Income Tax, Depreciation and Amortisation (EBITDA) was up 84 percent $16,6 million with headline earnings per share (EPS) increasing seven fold to 0,52 cents.
Going forward, Siyavora said the group would refurbish six stores to increase capacity and roll out more bakeries, and butcheries which he said deliver good margins.
The group spent $10,9 million on capex during the year under review compared to $4,4 million previously.
Zimbabwe's retail sector has remained resilient despite its sluggish economy and the explosion of informal commerce.
By comparison, Kenya's largest supermarket chain, the privately-owned Nakumatt, averages $700 million in annual sales operating in a $53 billion economy and serving a population which at 46 million, is nearly four times Zimbabwe's.
In its full-year to June 2016, Africa's biggest supermarket group, Shoprite, pulled in $1.7 billion revenue from its more than 300 stores across the continent, including Nigeria, Zambia, Namibia, DRC, Mozambique and Botswana. OK Zimbabwe has 63 outlets.