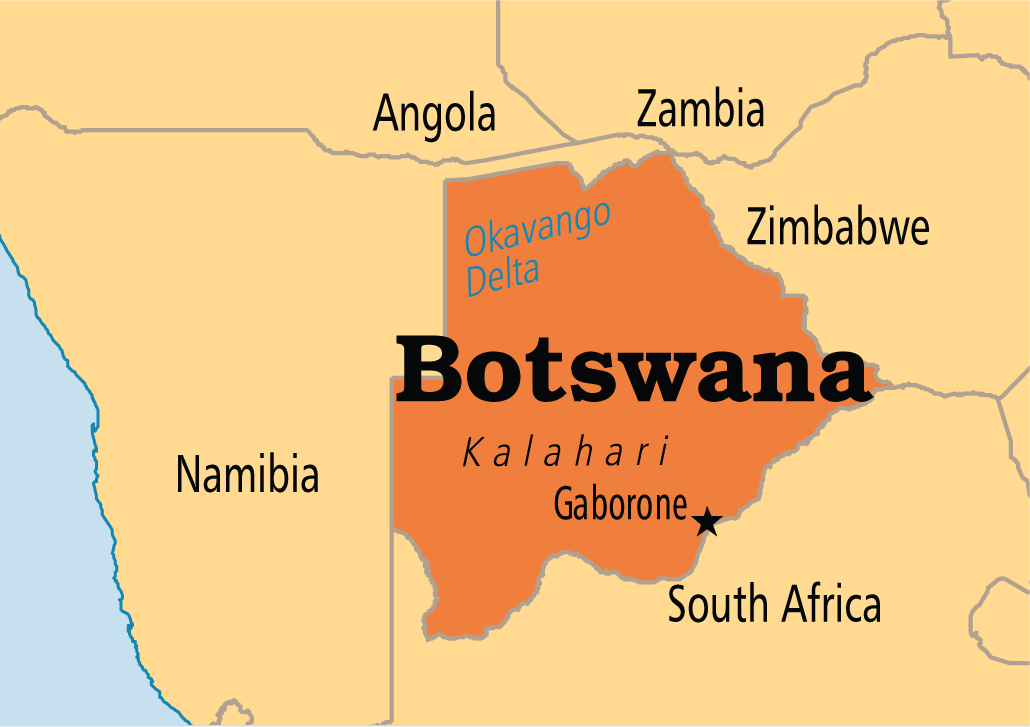 Photo by:allafrica.com
Gaborone — Minister of Investment, Trade and Industry, Mr Vincent Seretse says the ministry will continue to create a conducive environment for local and foreign investors.
Speaking at an event to launch Botswana Development Corporation (BDC) Kromberg and Schubert factory shell in Gaborone recently, Mr Seretse said the ministry was keen on attracting businesses that have viable projects and use available local resources, including labour, and bringing in competent management to facilitate skills transfer and empower Batswana in business.
The minister also highlighted that government continued to seek opportunities to grow the economy, adding that the role of his ministry was to create wealth for Batswana and the country at large.
"Standing here today to launch this factory shell attests that Botswana has a chance to grow and penetrate the export market. Ladies and gentlemen, BDC has financed the expansion of this factory shell to allow Kromberg to operate here, hire Batswana and to export its products all over the world," he said.
The minister noted that despite the relatively good business environment that exists in the country, Botswana faced challenges as a developing country.
He added that Botswana was competing for foreign direct investment with neighbouring countries and the rest of the world.
"This country requires major investments in various key sectors and industries ranging from manufacturing, information technology, financial services, agriculture, infrastructure development and construction," he added.
He commended Kromberg and Schubert and BDC for having set a factory that would create more jobs for locals.
"Kromberg and Schubert is a significant international player in the development and production of complex wiring systems for the automotive industry with 115 years in the market. The company's appetite to invest in Botswana is commendable, and it is worth mentioning that its Gaborone factory employs in excess of 2 000 people and is the largest harness factory in southern Africa," the minister said.
He added that the expansion project was launched as a response to an increase in production requirements, adding that it was an indication of real business growth which the government recognised and commends.
He further reiterated that BDC, through its mandate, contributed to the government's broad objective of diversifying the economy, creating sustainable jobs for Batswana, export promotion, import substitution, utilisation of local raw materials and empowerment of Batswana in general.
"Let me take this opportunity to urge BDC to continue delivering on its mandate as an investment partner and lender, as an investment arm of government you have a responsibility to operate on a commercial basis and earn a reasonable return from your lending's and investments as you play the critical role of private sector development for the greater good," he said.
In his welcome remarks, BDC managing director, Mr Bashi Gaetsaloe said it was not just about the profitability a company was bringing to Botswana, but that it has to be competitive, viable and sustainable.
"We also look at the impact a business is bringing to society, we call it impact investing, and this project we believe has a lot of impact in terms of job creation, export growth, skills development, diversification of the economy and the impact on youth and women empowerment," he said.
Kromberk and Schubert representative, Mr Moabi Letsididi said the newly built 4 100 square metres expansion factory was achieved through constant engagement with partners in BDC and BITC to ensure it was completed on schedule and within budget.
"Honourable minister, ladies and gentlemen, this growth will take the number of Batswana employed by the factory to over 2 300 by the end of 2017," he said.