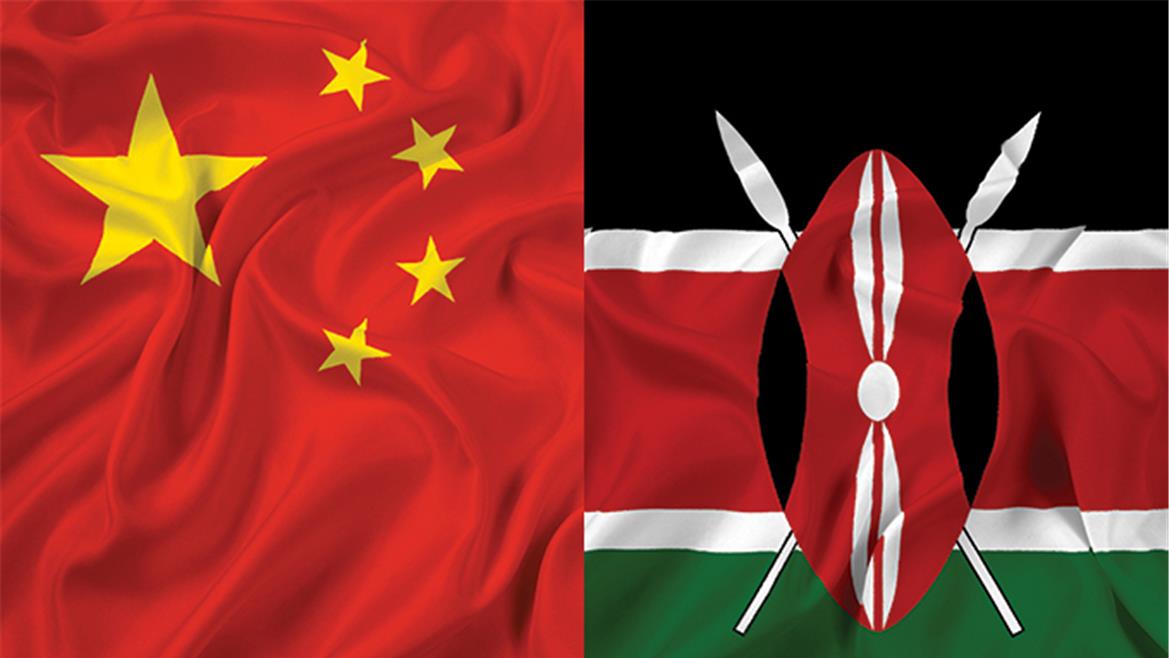 Photo by:http://studies.aljazeera.net/
NAIROBI, May 26 (Xinhua) -- Growing Sino-Kenya ties are going to boost Kenya's economic growth, a Chinese embassy official said on Friday.
Economic and Commercial counselor at the Chinese Embassy in Kenya Guo Ce said in a commentary published in a local daily that nearly half of all Kenya's 30 flagship projects under the national economic blue print Vision 2030 are due to the close cooperation.
The increase in China's economic and political involvement in Africa is arguably the most momentous development on the continent today. One of the more contentious issues surrounding Sino-African relations involves trade. Although Africa and China have been trading with each other for centuries, the level and intensity of their trade relationship have increased dramatically since 2000. In the process, China has become a major destination for a range of African exports as well as an increasingly significant source of a wide range of manufactured goods imported by many African countries. The trends and patterns of trade between China and Africa suggest many possible impacts
"Along the Kenyan coast, following in the more than 600 year old footsteps of the great navigator of the Ming Dynasty Zheng He, one can find three projects that bear witness of the benefits of the bilateral cooperation," Guo said.
Guo said that the Chinese funded Mombasa-Nairobi Standard Gauge Railway is Kenya's largest project since independence and is a crucial part of East Africa's railway network.
"By the end of last year, the construction of the 480 kilometer railroad had created 42,000 jobs for Kenyans, of whom 42.3 percent are technical and management staff," the Chinese official said in the commentary published in the Daily Nation.
The SGR will become both a regional artery of communication and a link to the adjacent industrial parks and special economic zones.
Guo said that through the SGR, Kenya is on a faster track to achieve a booming economic belt of modern manufacturing and accelerated growth.
Other Kenyan projects undertaken through a Chinese concessional loan is the Kenya Power Distribution System Modernization Project in the coastal region of Malindi.
"Since 2015, it has supplied 300,000 people and industrial projects in the River Tana with stable, high-quality electricity," Guo added.
Beijing has also supported the geothermal project at Olkaria, which is considered a model for "South-South cooperation" by former UN Secretary-General Ban Ki-moon.
The 145 geothermal boreholes raised Kenya's power generation capacity by 20 percent, cutting the overall power cost by 30 percent.
China is Kenya's largest trading partner, contractor source country and loan provider and the fastest-growing source of overseas tourists.