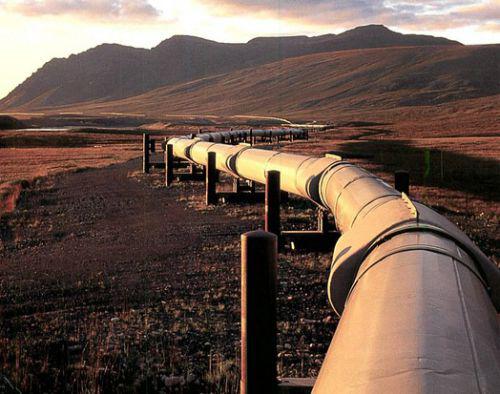 Image from www.algeriabusinessinfo.com
The GR6 gas pipeline with a capacity of 4 billion m3 per year , linking Rhourd Ennous to Hassi R'mel, was inaugurated, on Wednesday 31 May, by Sonatrach's CEO, Abdelmoumen Ould Kaddour, in the province of Illizi , Radio-Algerie reported.

This 536-kilometer long with a value of about 64 billion dinars gas pipeline, crosses the provinces of Illizi, Ouargla, Ghardaïa, Laghouat and ends in Hassi R'mel.

Completed by a consortium of national companies in 2 years, the pipes are supplied by the public pipes manufacturing company "Alfapipe", while Cosider Group is responsible for its construction.
Control and follow-up of the realization have been entrusted to the National Company of Accreditation and Technical Inspection (ENACT).

The transmission capacity of this pipeline is four (4) billion m3 / year in a bare line (without compression stations), 8.7 billion m3 / year with the Hassi R'mel compressor station and 12 billion Of m3 / year with the 3 stations along the line Rhourd Enouss-Ouargla-Hassi R'mel.
The construction of this pipeline required the mobilization of 2,414 workers.