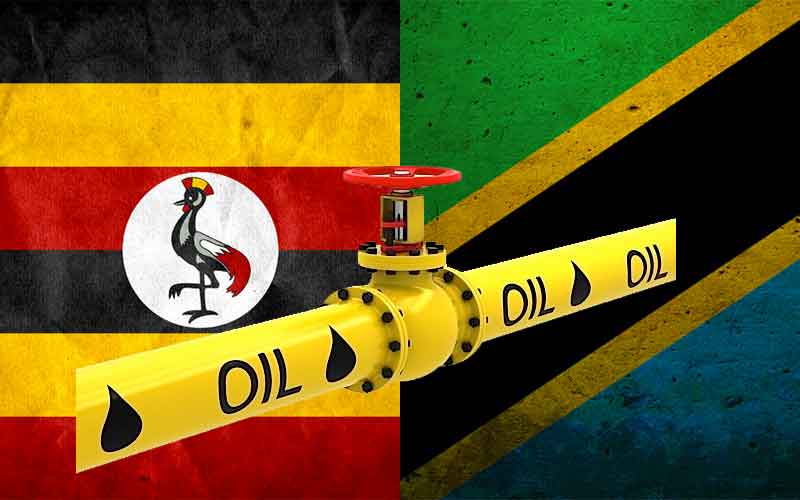 Image from www.tanzaniainvest.com
The Government of Tanzania and Uganda signed the Inter-Governmental Agreement (IGA) for the construction of the crude oil pipeline from Hoima in Uganda to Tanga in Tanzania, in Kampala on 26th May 2017. The agreement was signed by the Minister of Constitution and Legal Affairs of Tanzania, Professor Palamagamba Kabudi and the Minister of Energy and Mineral Development of Uganda, Engineer Irene Muloni. The signatures came few days after the presidents of the two countries, President Magufuli and President Museveni signed a joint declaration for the implementation of the crude oil pipeline project, at the State House in Dar es Salaam.

Uganda has proven oil reserves exceeding 6.5 billion barrels, of which about 2.2 billion barrels are recoverable. The country plans to build a refinery in the Western Region to process what is needed locally and regionally, with the rest exported via pipeline to the Tanzanian city of in Tanga on the Indian Ocean. The crude oil pipeline will have a total length 1,443 km of which 1,115 km in Tanzania and will be able to transport 200,000 oil barrels per day. The project is estimated at USD 3.55 billion and is expected to generate between 6,000 and 10,000 employments.