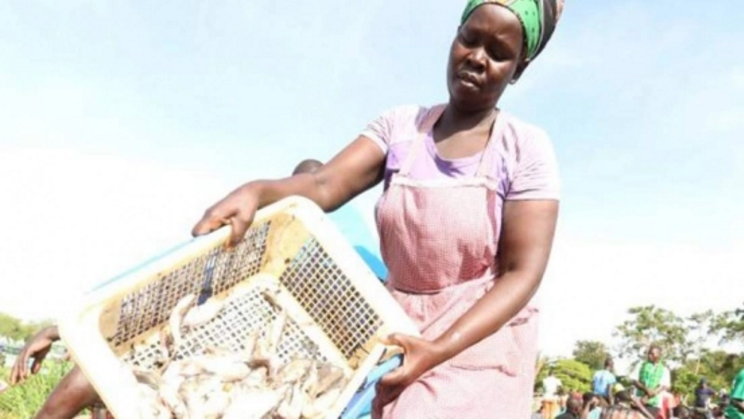 Image from www.standardmedia.co.ke
A local fish processing firm has expanded its export activities into the United Arab Emirates (UAE) and Hong Kong, boosting the country's exports of processed fish. CEER Processing Ltd, which initially exported chilled and frozen fish products through its 'Big Fish' brand only to the European Union market, has added the two markets after securing financing from the state-owned Industrial and Commercial Development Corporation (ICDC) early this year. It was not immediately clear by how much the development finance and investment company pumped into the project.

"With ICDC funding, we have now started exporting our products to the EU market, UAE and Hong Kong. We are also exploring other markets worldwide," said CEER Processing Managing Director Peter Ngotho in a statement yesterday. CEER will be shipping out the fish two days in a week. The firm deals mostly with the Nile Perch, popularly known as Mbuta. The fish is found mostly Lake Victoria. Limited access to finance and the expertise needed to produce quality products was a major obstacle faced by the company before it entered into a partnership with ICDC. "Huge potential of our products had been constrained by the absence of capital to fund expansion and the knowledge needed to deliver quality," said Mr Ngotho. IMPROVE QUALITY Quantities of fish and fish preparations exports have been going down since 2012. The country exported 5,995 tonnes of fish to the world market last year, a staggering decline from an export of 17,455 tonnes in 2012.

The other challenge is a focus on only frozen fish and fish fillets, since most developing countries are not able to provide the EU market with fresh products due to the large distance involved. But with improved fish farming and after the getting the nod from the European Union, Kenya can add to its quantity of fish exports by exploiting aquaculture. "Kenya has huge aquaculture potential that has not been fully exploited although it has the capacity to leapfrog the country's economic growth prospects," said ICDC Acting Executive Director Kennedy Wanderi. Fish processed by CEER is caught in the clear waters of Lake Victoria. The fish is then carefully iced and delivered to the the firm's factory in Nairobi via special refrigerated trucks.