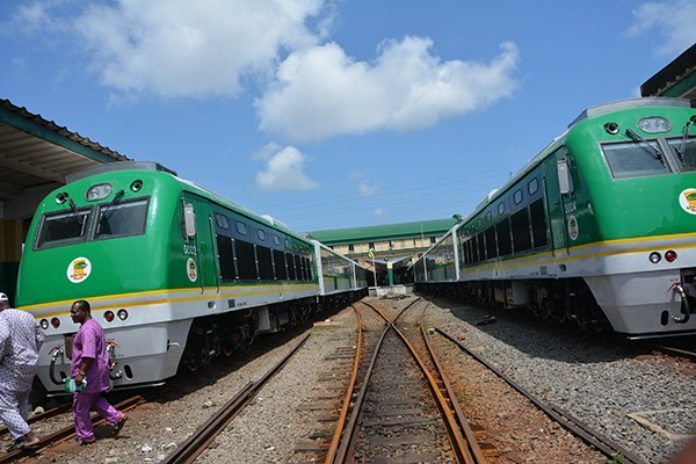 Image from www.von.gov.ng
No geopolitical zone in Nigeria has been excluded from the rail line projects.The Minister of Transportation, Rotimi Amaechi said railway track networks cover the whole country and it is wrong for any Nigerian to say the present government does not like a particular geopolitical zone.

He made the statement while briefing the senate committee on local and foreign debts on the omission of the Eastern corridor rail line in the 2016-2018 external borrowing plans.

Coastal railway

Mr Amaechi said "the coastal railway was segmented, segment 1, Calabar-Portharcourt with extension to Onne Deep sea port, segment 2 Lagos –Ibadan with extension to Apapa port complex Lagos and segment 3 Kano-Kaduna which are to be funded through co-financing arrangement China EXIM Bank covers 85% and the Nigerian government covers the 15%plus 5% VAT and land acquisition fee."

The Minister stated that the present government had incorporated the Eastern corridor that was not provided for by the previous government in 2006 and 2014 rail projects development.

According to him, "the coastal rail line has its route alignment passing through Aba in Abia State and Onitsha in Anambra State, both in the Southeast geo-political zone."

In order to meet the rail transport needs across all the six geopolitical zones, the present government approved a proposal of $16.6 billion and directed the ministry of Finance to accommodate the projects in the Southeast and initiation of same in the Northeast.

The committee headed by Senator Shehu Sani representing Kaduna central had asked for clarifications on the execution of railway projects.