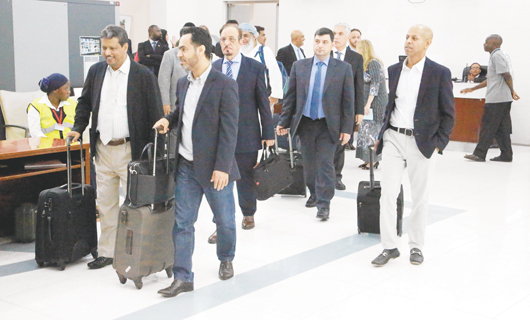 The government moved to reassure investors of its commitment to supporting the growth of the private sector yesterday amid reports that statements by some senior government officials appear to be anti-business.
Presenting the 2017/18 budget in Parliament here yesterday, Finance and Planning Minister, Dr Phillip Mpango, said the government recognizes the role of the private sector in Tanzania's economic growth endeavour, noting that it will conduct several measures to ensure that Tanzania becomes an
investment
destination of choice.
"In recognition of the great importance of the private sector and business community, the government has continued to improve business climate and investment environment by strengthening macroeconomic stability, minimising bureaucracy, timely decision making, promoting peace and security and ensuring availability of improved infrastructure and services including access to reliable power and credit to private sector," he said.
Dr Mpango however reminded investors that President John Magufuli's administration will not tolerate a tendency whereby investors grab Tanzania's natural resources in the pretext of investment.
He said despite statements made by leaders, the fifth phase administration believes that the private sector remains the engine of economic development and the nation's welfare in general.
"The government will sustain dialogue with the business community aimed at getting their proposals on policy reforms and consider their concerns for economic development," he said.
He said the government was unhappy with the closure of 7,277 businesses at Kariakoo in Dar es Salaam and across the country, saying the trend was discouraging, noting however that it was by no means an indication that the phenomenon was only common to Tanzania.
Tanzania's economy will be one of the most expansive on the continent for the year 2017, after Ethiopia, according to the World Bank.