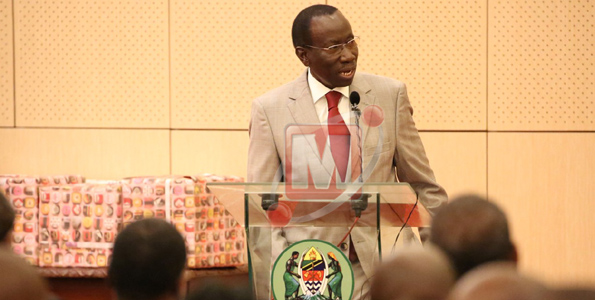 Acacia mining company has been accused of operating in Tanzania illegally.
A special committee appointed by President John Magufuli to look into mining contracts and their economic impact reported that Acacia Gold Mining PLC who owns Bulyanhulu, North Mara, Buzwagi and Pangea gold mines was not licensed to operate in Tanzania.
Prof Nehemia Osoro who led the team in the investigation revealed the mining giant was not in the records of the Business Registration and Licensing Agency (Brela). The team presented its report yesterday before the President at the State House in Dar es Salaam.
The report is the second in the probe ordered by the President in mining activities and the export of copper concentrates for processing outside Tanzania. The first committee already presented its report which proposed a ban on the export of the concentrate.
The team also faulted some government officials, mining companies and Tanzania Mineral Audit Agency (TMAA) of causing loss to the government through tax evasion running into billions of Shillings.
The team, which is comprised by economists and lawyers, was formed to investigate
investment
contracts in the mining industry.
The President is receiving the report just less than a month after he received the first one which looked into the content of gold and other minerals in the copper concentrate.