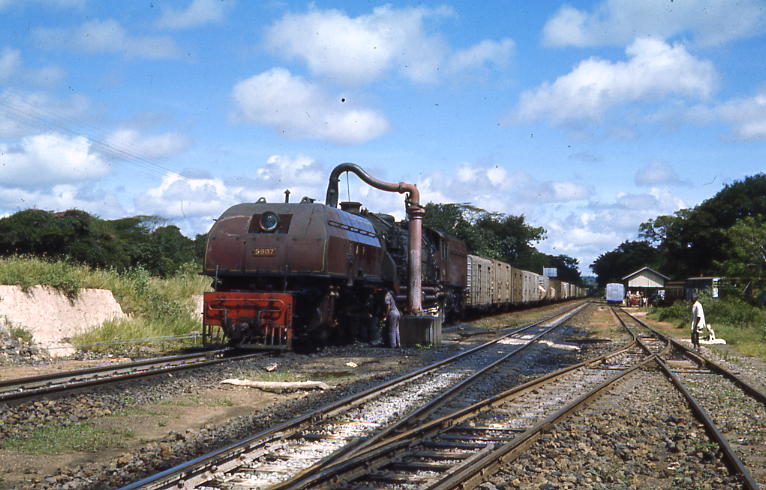 Photo by: africanbusinessmagazine.com
Sub-Saharan Africa is currently experiencing the biggest wave of transport infrastructure development in its independence-era history.
Railways are being built on a scale not seen since the early years of European colonial rule, with the focus overwhelmingly in East Africa. The biggest change to Kenyan logistics since independence was due to take place just days after African Business went to press, with the completion of the new standard gauge railway (SGR).
The line has been mainly built with funding from China's Export-Import Bank, with China Road and Bridge Construction acting as the engineering, procurement and construction contractor. It will run from the Port of Mombasa as far as Nairobi and is expected to be extended as far west as Kampala and then on to Kigali. Nairobi hopes that the completion of the line will see more cargo switched from road to rail.
In order to ensure that this happens, it has stipulated that at least 40% of all cargo travelling between Nairobi and Mombasa should be taken by rail to Nairobi Inland Container Depot (ICD) for clearance. The ICD's annual handling capacity is already being increased from 180,000 TEU – or standard sized containers – a year, to 450,000 TEU, in order to cope with demand.
Construction starts in Tanzania
The new line will greatly improve cargo transport between much of landlocked Eastern Africa and the Port of Mombasa. Given their rivalry, it was no surprise that the Tanzanian government responded by pushing ahead with the construction of its own new railway to Rwanda.
In April, a joint venture of Turkey's Yapi Merkezi and Portugal's Mota-Engil began work on the first 300km section between Dar es Salaam and Morogoro, following a tender, although the winning partnership was the only one of 40 interested parties that actually submitted a bid. Three more construction contracts are to be awarded over the next two years, again under competitive tender.
Given that trains will be able to travel on the route at up to 160 km/hour, there should be no difficulty attracting container and bulk business, providing sufficiently attractive tariffs are offered. Both of the new lines will carry some passenger services but the lion's share of their business – and the reason for building them in the first place – will be freight.
The construction of the new railways seems to be triggering other logistics investment in the region. For instance, a new logistics hub is to be developed at Gulu in Uganda to serve South Sudan and Democratic Republic of the Congo at a cost of $8.6m, of which $5.6m will be provided by the UK's Department for International Development and TradeMark East Africa.
Speaking at the Joint Oil and Gas and Logistics Expo 2017 in Kampala at the start of May, the director for transport in Uganda's Ministry of Works and Transport, Benon Kajuna, said: "In October 2016, we completed a pre-feasibility study for the project, with designs expected at the end of this year. Currently, a consultant is working on the proposed design for the project. We expect construction to commence by end 2018." Road links to the various stations on the two lines are to be greatly upgraded over the next few years.
Expansion in Mozambique
Further down the coast, progress continues to be made on expanding Mozambique's mining logistics capacity. The two rail routes from the Moatize coal mines to the port of Beira and Nacala have benefited from complete redevelopment, while coal export terminals are being developed at both ports.
Vale Moçambique is now transporting coal to the coast at an annualised rate of 13m tonnes a year. In March, plans for a third coal port at Macuse near the mouth of the River Zambezi were approved. The line is to be operated by a joint venture of China Civil Engineering Construction Corporation and Portuguese engineering and construction firm Mota-Engil.
Rather than expanding an existing port, the project will involve the construction of a brand new project on a greenfield site at Macuse. The port itself will be developed and operated by the Thai Mozambique Logistics (TML) consortium of Italian Thai Development (60%), Mozambique's state-owned port and rail utility Portos e Caminhos de Ferro de Moçambique (CFM) (20%) and Zambezi Integrated Development Corridor (Codiza) (20%).
It will have initial handling capacity of 30m tonnes a year, which will make it Mozambique's biggest coal terminal, rising in stages to 100m tonnes a year, which would make it even bigger than Richards Bay Coal Terminal, down the coast in South Africa.
At the end of March, Japanese firm Mitsui finally bought a 50% stake in the Nacala Logistics Corridor, which operates the railway between the Moatize mines and the Port of Nacala. It bought the equity from Vale alongside a smaller share in the Moatize mine for a combined $770m. The deal had been held up by low coal prices over the past three years.