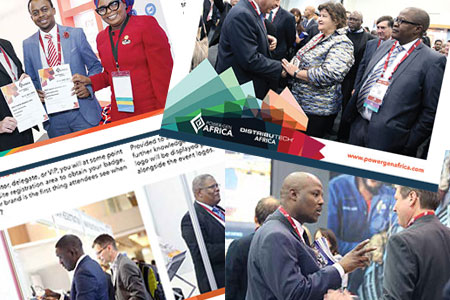 Photo by:powergenafrica.com
The Power Gen Africa, organized by the Pennwell Corporation will take place from 18th July to 20th July 2017 at the Sandton Convention Centre in Johannesburg, South Africa. The conference will cover areas like brings together ministerial and government officials, academics, executives and professionals from government utilities and municipalities and private enterprise from sub-Saharan Africa and around the world to exchange views, discuss experiences and learn new ways to expand and strengthen the power industry across the many countries of Africa.
POWER-GEN & DistribuTECH Africa is the platform for industry experts and key players to come together to exchange knowledge and encounter technology capable of creating a brighter future for African power. The event covers the entire power generation spectrum, renewable, fossil fuels, nuclear and addresses the technology needs of utilities and power distributors.
End-to end, it is the must attend event for all those generating and delivering power as well as large scale users of electricity.
Power-Gen Africa (Int'l Exhibition and Conference for the Power Generation Industry) takes place in Johannesburg, South Africa from 18.07 to 20.07.17 at Sandton Convention Centre.