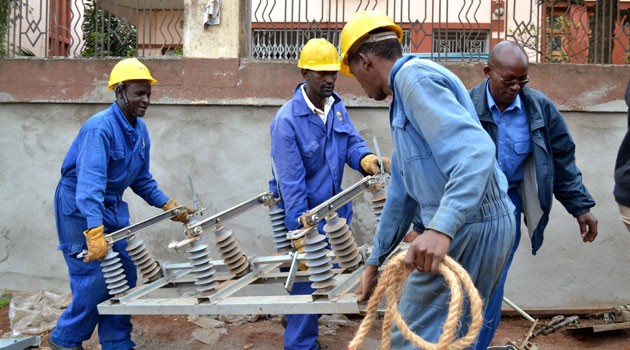 Image from Internet
A new Sh13.2 billion underground power network aimed to improve the quality of electricity supply in Nairobi could be completed by the end of July.

The project that was commissioned by Kenya Power three years ago has suffered land acquisition hitches, with numerous negotiations, especially with the Kenya Wildlife Service to acquire land along the Southern bypass, dragging the process.

Kenya Power Acting Managing Director Ken Tarus said the network would reinforce the Nairobi City Centre bulk power supply system by providing alternative supply to existing sub-stations.

"We have had challenges in acquiring wayleaves, which has taken much time in completing the project. But now we are on course to roll out the network by July," he said yesterday during an inspection tour of the project.

"The underground cabling project will involve construction of a new substation and associated lines to increase the length of the existing network and offer alternative supply points to minimize interruptions."

Proposed sub-station

The firm's general manager in charge of infrastructure development, Stanley Mutwiri, said the project involves construction of a new 220/66kV sub-station at the city centre and 16.5 kilometres of 220kV underground cable from Embakasi sub-station to the proposed sub-station in the city centre.

"It will also entail construction of 25.71 kilometres of 66kV transmission lines in underground cable to connect the new city centre substation to proposed Likoni Road sub-station, Nairobi West, Cathedral, City Square, Muthurwa and Parklands sub-stations," he said.

Currently, 22 kilometres of the transmission lines are complete, while installation of the Likoni Road sub-station is finalised and pre-commission test ongoing.

The project is being implemented through a concessional 20-year loan from China's Exim Bank, charged at two per cent interest with a grace period of seven years, by Chinese firm TBEA company.