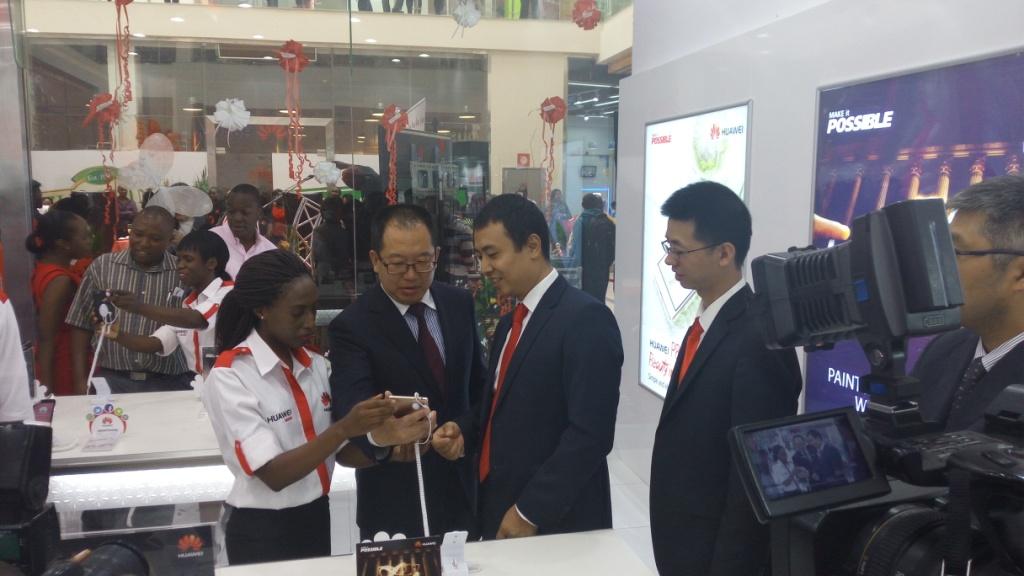 photo by: techarena.co.ke
NAIROBI, June 16 (Xinhua) -- Chinese tech giant Huawei will scale up investment in broadband infrastructure and skills transfer in order to hasten Kenya's digital revolution, executives said at a briefing in Nairobi on Friday.
Dean Yu, the CEO of Huawei Kenya said his company aims to solidify its position as a leading provider of ICT solutions in the east African nation as part of its long-term growth plan.
"Our target is to bridge digital divide in Kenya through investment in enabling infrastructure and skills," Yu remarked, adding that Huawei is keen to share best practices to help Kenya reap from benefits of digital revolution.
Since its entry in the Kenyan market 19 years ago, Huawei has revolutionized mobile telephony and connectivity in the country.
Yu noted that Huawei currently commands 15 percent of Smartphone market in Kenya and the figure could grow against a backdrop of rising incomes.
At the same time, the Chinese telecommunications giant has rolled out broadband in all Kenyan counties to enhance access to high speed internet.
Yu said that strategic investments in ICT infrastructure will have multiplier impacts on Kenya's economy.
He revealed that Huawei has contributed over one million dollars to support corporate social responsibility projects that focus on digital skills development for Kenyan youth.
"A strong partnership with the government has facilitated knowledge and skills transfer to boost digital literacy among the youth," Yu said, adding that Hawei's flagship digital skills for life program has transformed lives of Kenyan youth.
Kenyan President Uhuru Kenyatta in May visited the Headquarters of Huawei where he signed an agreement with the telecommunications giant to build government cloud services.
The cloud platform will enhance data sharing among government agencies while hastening Kenya's transition to a knowledge based economy.
Adam Lane, the Senior Public Affairs Director at Huawei Southern African Office, said flagship projects like national police service surveillance cameras and electronic health have impacted positively on Kenya's security and citizens' health.
He disclosed that Huawei will in future actively participate in digitization of key economic sectors in Kenya like agriculture, education,
energy
, health, security and transport.