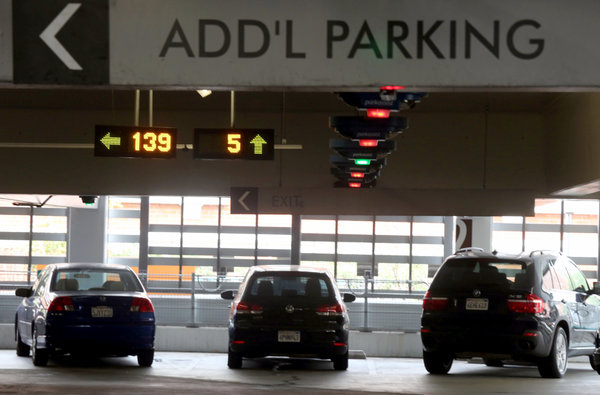 Image from Internet
A steel facility that can at once hold 90 cars in a space which could originally hold nine cars. Electronic lifts pick cars and embed them within a structure that is believed to have cost $2.2m – or 52 million birr.

It is a continental first, a facility meant to ease vehicular parking and to keep with global trends in the area of vehicle safety. This is Africa's first smart parking facility located in one of the continent's fastest growing cities. Addis Ababa in Ethiopia.A recent CGTN Africa report showed the Smart Megenagna Parking where a modern lifting systems safely parks cars in a huge steel storey building.

The simple steps in using the facilty involves payment via credit card system then one's car is placed on bed and taken up for parking. The charge for each hour is less than 2 US cents.The ground area around the facility can also take 120 cars at full capacity. An official of the Addis Ababa transport bureau allays fears of possible accidents as cars are lifted to be parked within the facility.

"We have confidence in the system, there may be uncertainty but this system has a high level of certainty. It also has high level of safety features. It is unimaginable that cars may fall or flip."Even if there is an earthquake, this is a steel structure, it is much more safer than concrete," he assured.

Patrons of the facility are happy that the already congested roads in the Ethiopian capital will be safe for drivers and also that their vehicles can enjoy full security."The number of vehicles is increasing and so is demand for parking. On our master plan we have selected 60 places to construct smart and concreted parking systems.

"There are several smart parking systems being built in Addis at the moment similar to what you have seen. Some even have a capacity of parking about one thousand five hundred cars at a time," the official further disclosed.