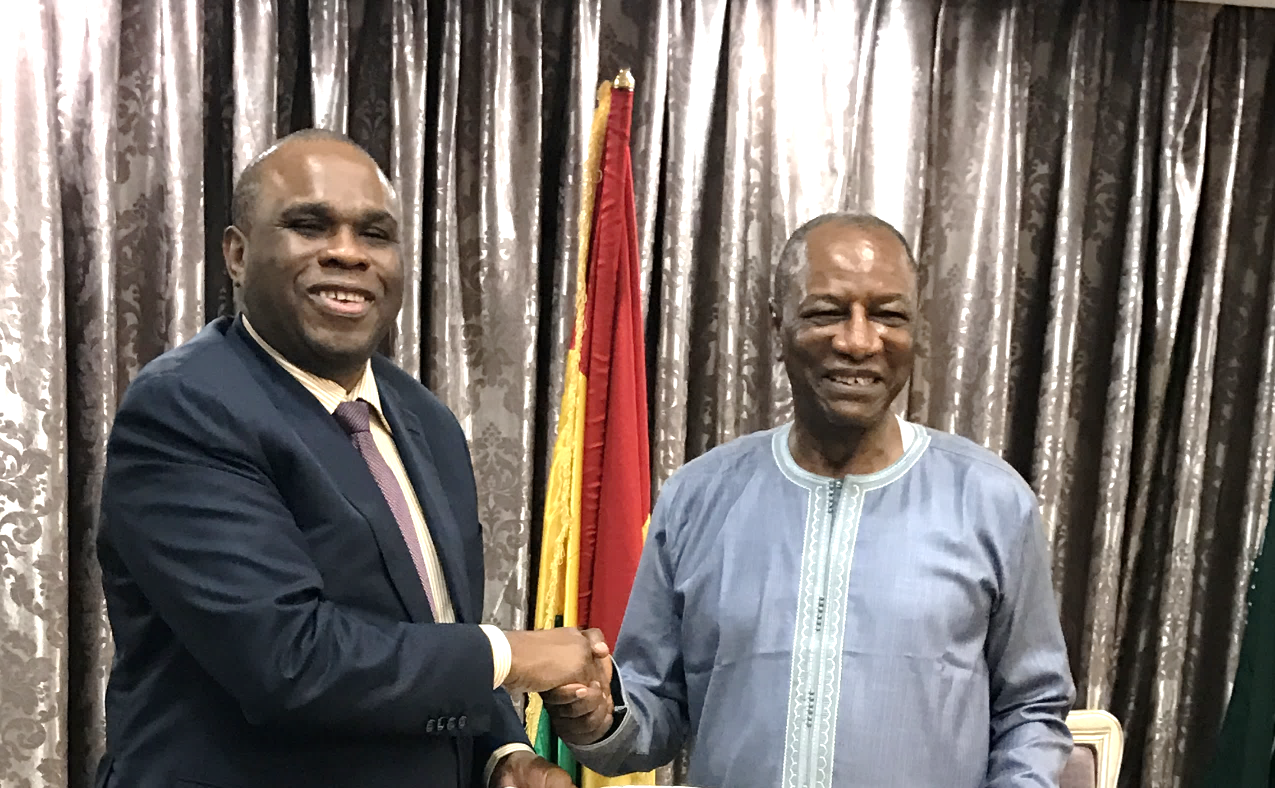 photo by:africareportonbusiness.com
The African Export-Import Bank (Afreximbank) has approved a $200 million industrialisation liquidity facility for Egypt's Banque Misr for the financing of small and medium-sized enterprises (SMEs) and to support light manufacturing activities in the country.
At a signing ceremony for the facility held at the Afreximbank Headquarters in Cairo on Wednesday, Afreximbank President Dr. Benedict Oramah said that the Central Bank of Egypt would act as the foreign currency procurements guarantor for the facility while the Arab-African International Bank would be the custodian.
Dr. Oramah said that the facility would help to expand Egypt's industrial base and would have significant impact on employment in the country by creating jobs.
"This transaction was developed in light of the strong relationship that Afreximbank enjoys with Banque Misr and the Central Bank of Egypt, both shareholders of the Bank, he said.
"It is a continuation of the programmes and facilities we have been implementing in recent years in support of the country's economic and financial reforms."
Mohamed Eletreby, Chairman of Banque Misr, who signed the facility agreement on behalf of his bank, commended Afreximbank for its continuing support to the Egyptian bank and said that the facility would create opportunities for businesses operating in the informal sector to join the formal economy.
It would also provide the means for SMEs to integrate into Egypt's industrial value chain and, thereby, contribute more effectively to the country's growth, he added.
According to Mr. Eletreby, the transaction, the first between Banque Misr and Afreximbank, marks the beginning of increased collaboration between the two financial institutions.
Banque Misr was established in 1920 by the pioneer economist Mohamed Talaat Harb Pasha, who came up with the concept of investing national saving and directing them towards economic and social development and thus Banque Misr became the first bank to be wholly owned by Egyptians.
The Bank currently owns and operates more than 580 electronically connected local branches, including 5 branches in the United Arab Emirates, one in France, in addition to regional and global existence in Lebanon, Germany and worldwide network of correspondents.