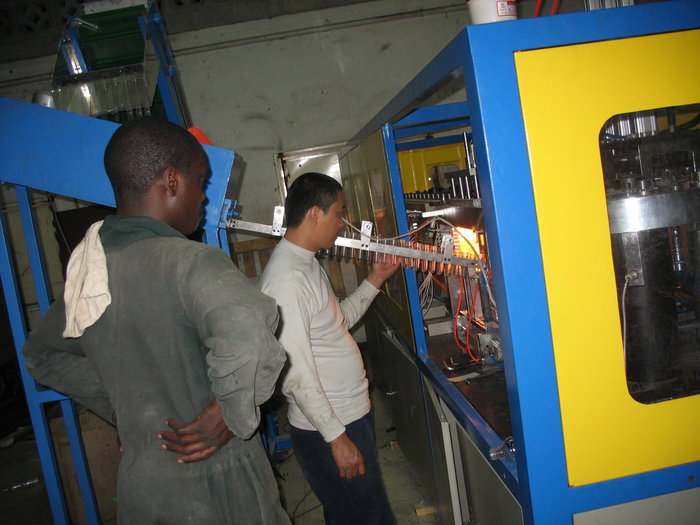 image from http://news.xinhuanet.com/
JOHANNESBURG, June 27 (Xinhua) -- More than 200 Chinese companies operating in the manufacturing industry are in South Africa exhibiting at the Africa's Big 7 exhibition in Johannesburg.

The Chinese business delegates are looking for investment and trade opportunities in South Africa to augment already existing robust ties, several Chinese exhibitors told Xinhua on Tuesday.

"This is in response to bilateral and investment agreements signed between the Chinese and South Africa governments to promote trade and investment," Jining BiHai Products Co, Ltd, International Marketing Manager Vanessa Zhang said.

"China and South Africa have signed several memorandums to promote trade and investment and we are here as business to show our commitment to that," Hangzhou Cable Sales Manager Andy Hang said.

Exhibitors and delegates said the big Chinese delegation at the conference illustrates a strong appetite that Chinese firms have towards investing in the manufacturing and beneficiation sectors in South Africa and across Sub-Saharan Africa.

Exhibitors said South Africa still has huge untapped opportunities in manufacturing and beneficiation sectors where Chinese and local investment collaboration can be utilized to ensure economic growth and job creation.

Last year China's Yangtze Optics Africa Cable invested around 12 million U.S. dollars to set up and operate a modern optical fiber cable manufacturing plant in South Africa. South Africa Trade and Industry Minister Rob Davies said the investment proved China's commitment to building industrial capacity on the African continent.

Several Chinese business delegates and exhibitors attending the conference said they are looking forward to securing long term investment deals and distribution relationships with Africa companies.

The three-day exhibition, which opened on Sunday, held at the Gallagher Convention Centre in Midrand was also attended by local and southern Africa companies who were exploring ways to engage with buyers and potential business partners.
The conference attracted more than 15,000 trade visitors and 1,000 exhibitors.