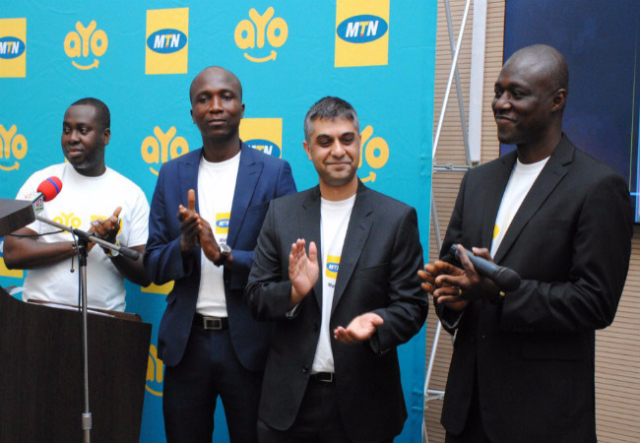 photo by:ghheadlines.com

The Corporate Services Executive of Scancom Limited (MTN), Mrs. Cynthia Lumor, says MTN, having achieved its initial objective of becoming a number one communication network in Ghana, was currently focusing on how to deliver first class digital services relevant and useful to customers' needs.
Mrs. Lumor pointed out that the company's records show that many more people were shifting to the use of data than expected, which had compelled it to work hard to satisfy the increasing demand for data usage.
Therefore, she continued, strategic moves were being taken to improve on service provision, particularly, data services that would ensure that customers derive maximum comfort and satisfaction in data usage, for the increasing number of people wanting to use the service.
She said MTN covers 83 percent of the country, out of which 54 percent covers 3G data services, and 4G also covers 28 percent coverage across the country. She explained that the 4G data provision services started in recent times, and that management would continue to expand its services to cover the entire country, with the aim of making the services available and relevant to the people.
The Corporate Services Executive of MTN, who made this known in Ho when she briefed the media at a forum, explained that as a member of the telecommunication network in Ghana, it would, at all times, identify customer needs and try to meet them, in order to make the company more relevant and useful to the people.
She stressed that MTN would continue to
invest
in technology that would only provide the best services to its customers.
According to her, the management of MNT was critically considering ways of protecting the environment in the discharge of its services to the people, and as a result of this, management was considering the use of
solar energy
.
Mrs. Lumor continued that MTN, apart from capturing the telecommunication industry in Ghana as the number one network, also prides itself of providing jobs to thousands of Ghanaians in addition to the millions of taxes that it pays to government yearly, which, she noted, had contributed immensely to the development of the country.
She said her outfit would continue to put in place social intervention programmes that would address the development challenges confronting many communities in the country, noting that MTN would continue to support the education of teachers, with emphasis on mathematics-related subjects.
The MTN Communication expert assured Ghanaians that the MTN Ghana Foundation, which provides support in the areas of education, health and economic empowerment, would continue, as part of the social responsibility of the company, in helping to improve upon education, health and socioeconomic activities in needy communities across the country, to ensure accelerated development.