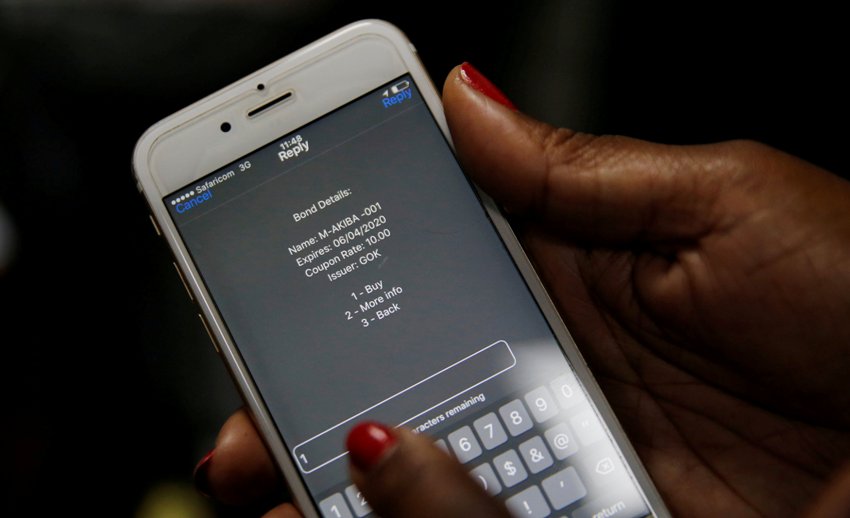 photo by:businesstoday.co.ke
Investors of the tax exempted bond will only need an initial amount of Ksh3,000 and thereafter multiples of Ksh500.
M-Akiba, the world's first mobile traded bond, has been launched after its successful pilot phase in March. Issued by the National Treasury, the bond has set out to raise Ksh1 billion, with a greenshoe option that allows the government to take up to Ksh3.85 billion.
The three-year tenure will see investors get a 10 per cent coupon per year, payable every six months. Mr Sam Kimani, the Chairman of the Nairobi Securities Exchange (NSE), says the bond comes at an opportune time when Kenyans have their sights set on innovative products.
The offer will run from 30th June to the 21st of July at a non-taxable interest rate of 10 percent for a tenure of three years.