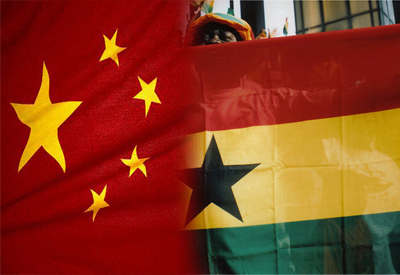 photo by:focac.org
ACCRA, June 30 (Xinhua) -- China offered on Friday a support package for Ghana's renewable energy program in off-grid communities.
The package, worth 20 million RMB (about 3 million U.S. dollars) and including 2,000 solar home systems; 1,000 air conditioners, as well as 500 LED solar street lights, were presented to the University of Renewable Energy through the Ministry of Energy by Chinese Ambassador to Ghana Sun Baohong at a ceremony.
In her brief remarks, Sun explained that the support was part of the Chinese government's assistance to developing countries in addressing climate change.
The ambassador reiterated the great importance China attached to climate change as a responsible major developing country, for which reason it had taken concrete measures to develop green and low-carbon economy, achieving gratifying results in abatement and adaptation.
"We have become the largest
investor
in developing technology of clean and renewable energy. At the same time, China has scaled up the foreign assistance in climate change. China is willing to share with other developing countries the innovation of green technology and development of green economy," she added.
Thomas Akabzaa, Chief Director of the Ministry of Energy, speaking on behalf of the minister, thanked China for "the kind gesture to enhance research and capacity of Ghana to combat the challenges of climate change."
He also thanked the Chinese embassy for facilitating the training for Ghanaian professionals in renewable energy in China.
Vice-Chancellor of the University of Energy and Natural Resources, Harrison Dapaah, said the solar equipment would be installed in communities that were off the national grid, including those that were island communities where electricity could not reach in the absence of sub-marine cables and communities that would not be able to get access to the national grid in the next five years.