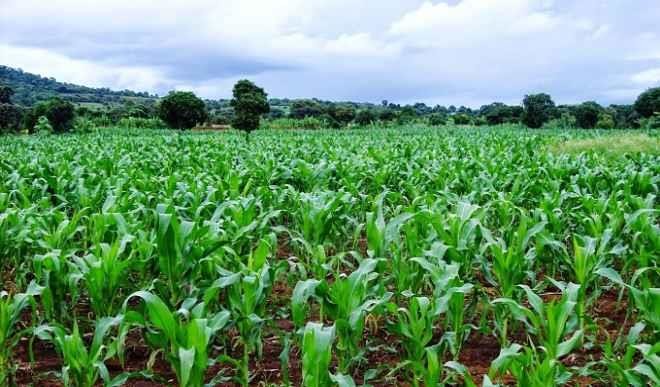 Image from www.dailytrust.com.ng/news
In a bid to improve smallholder farmers and ensure food security in the country, OCP Africa, (a new African company dedicated to transforming farming in Africa), in conjunction with the Federal and Kaduna State governments, has launched the agribooster offer programme targeting 5,000
maize farmers
in Kaduna State.
The programme is a farmer-centred market funding model aimed at supporting smallholder farmers to access good quality inputs, financial services, enhanced market linkages, training and extension services centred on Good Agricultural Practices (GAP).
Speaking at the official launching of the intervention at Maigana Demonstration Farm in Soba Local Government Area of Kaduna State recently, the
Nigeria
Country Director of OCP Africa, Mr. Caleb Usoh, assured that his company would supply high quality fertiliser, training and extension services to 5,000 farmers that had been enumerated and registered within Soba and Anchau communities of the state.
He said other input manufacturers and financiers had also been included in the scheme to provide the farmers with high quality hybrid seeds and crop protection products.
"AFEX, the leading produce trading platform in Nigeria, will guarantee storage and off-take market to farmers after harvest. LAPO will provide input loans to registered farmers to facilitate supply of the input packages. IFDC is contracted by OCP Africa to train farmers using the Training of Trainers (ToT) approach; as well as provide continuous extension services to monitor the farmers, from pre-season to post-harvest.
"We have identified cooperatives and selected 595 lead farmers in Soba and Anchau areas of Kaduna State for this scheme. Our target is that every lead farmer would train and groom 10 farmers until post-harvest," he stressed.
The Commissioner for Commerce and Industry, Dr. Manzo Daniel, who represented Governor Nasir El-Rufai, said: "The beauty of the programme is that all the key stakeholders have been brought together under one roof to provide the service right from pre-season to post harvest period thereby making it easier for farmers to make fortunes at the end."
Manzo, a former Commissioner for Agriculture, said with the approach, it would not be easy for any farmer to play smart like many of them did during the Anchor Borrowers Programme, hence urging the beneficiaries to make judicious use of the offer.