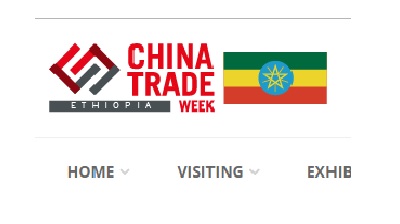 Image from http://semonegna.com
ADDIS ABABA (Xinhua)–The China Trade Week opened in Ethiopia's capital Addis Ababa on Tuesday with the hope of boosting the flourishing Sino-Ethiopian trade relations.
The trade show, from July 4 to 6, brought 38 Chinese companies from various sectors, including lighting and energy, home electronics, construction materials and machinery, clothing and textiles, health and beauty.The China Trade Week in Ethiopia is supported by the Chinese Chamber of Commerce and China Council for the Promotion of International Trade.
According to Michelle Meyrick with MIE Events, the event organizer, the first China Trade Week in the East African country has attracted 38 Chinese exhibitors that are showcasing their products and services to get a taste of the
Ethiopian market
.
"The
trade show
provides an opportunity for the local business community to develop direct trading links with high-end Chinese product manufacturers," said Meyrick.
More than 40 of Ethiopia's total 121 foreign investment projects that were set operational over the past six months came from China with a capital worth more than 3 billion birr (close to $130 billion).
Referring to the ever increasing Chinese investment in Ethiopia, Meyrick expressed the vision to make the Chinese Trade Week an annual event in Ethiopia.Organizers expect over 3,000 Ethiopians to visit the three-day event.