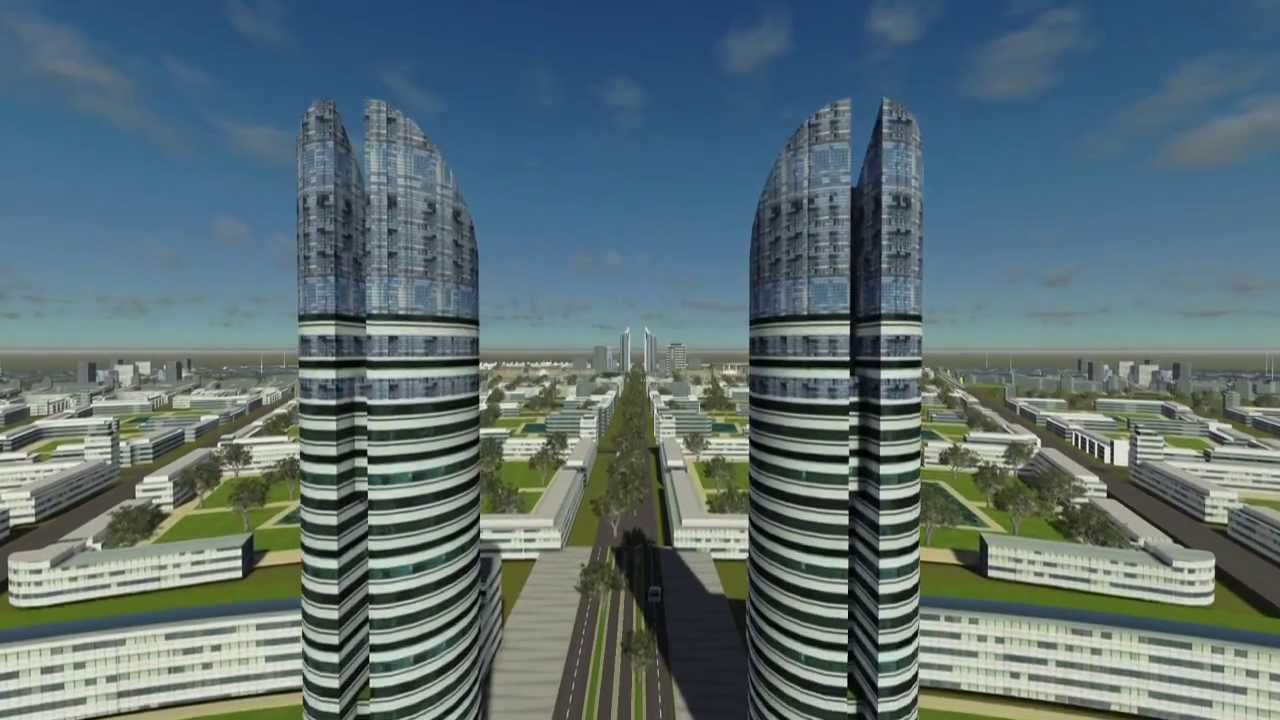 photo by:youtube
NAIROBI, July 4 (Xinhua) -- Kenya on Tuesday called on investors and developers to take up space in the Konza Techno City (Konza Technopolis) which seeks to transform the country into an international ICT business hub.
Konza Technopolis Development Authority (KoTDA) which is tasked with developing the city said the winning entities will be issued with leases on those parcels of land where they will build approved developments as per the Konza Technopolis Master Plan and land leasing guidelines.
"The call for applications is open for the duration of Financial Year 2017/18 with the applications being processed quarterly on a First Come First Served basis to ensure a continuous flow of investors to the Technopolis," KoTDA CEO Engineer John Tanui said in a statement issued in Nairobi.
"Eligible investors are required to demonstrate financial and technical capability and show experience in having undertaken similar projects in their fields of expertise," Tanui said.
He said the parcels available are in different clusters, including the Technology cluster that will host research and development centers, outsourcing campuses, innovation parks, business incubation and acceleration parks and technology innovation facilities.
According to Tanui, the Technopolis is now ready for private investment following the approval of the land leasing guidelines.
He added that the facilities to be put up include primary and secondary schools and tertiary institutions in addition to residential housing, commercial, as well as the light manufacturing and processing facilities.
Konza City is located about 60 km, south of the capital Nairobi, along the road from the coastal city of Mombasa. It will host ICT companies and will act as an ICT hub for the eastern and central Africa region.
The city is also planned to enable foreign companies outsource ICT services from Kenya including Business Process Outsourcing and software development among other services. It will also act as an incubator of ICT start-ups.
At Konza Techno City, the government will be joining a pool of local and international ICT firms, which have expressed an interest to invest in the new Smart City such as Google, Samsung, Huawei, Craft Silicon and Safaricom Limited.
This master plan was developed in conjunction with a Master Development Planner 1 (MDP1), a consortium of international and local firms engaged by the International Finance Corporation and KoTDA's parent ICT ministry to prepare this master plan alongside a business plan.
The construction of the Konza Complex, which is the first vertical development at the Technopolis and which will house KoTDA's headquarters, is ongoing and is set to be completed in 2018.
The government of Kenya has approved funding totaling to 400 million U.S. dollars for the development of Konza Technopolis Phase 1 Infrastructure to be implemented in 42 months.