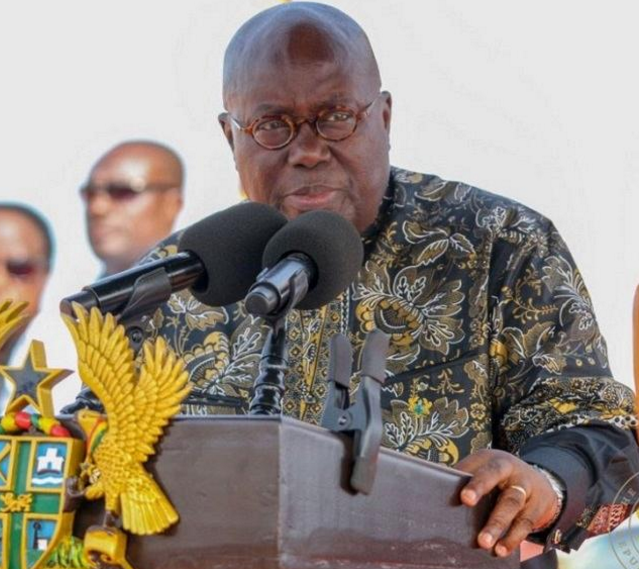 Image from www.africanews.com
Ghana has signed a $10 billion memorandum of understanding (MOU) with China to develop its bauxite industry, the country's Senior Minister Yaw Osafo-Maafo said on Wednesday.

Growth in the West African country slowed sharply in 2014 due to a fiscal crisis and tumbling commodity prices following years of economic expansion at around 8 percent on the back of gold, cocoa and oil exports.

Taking office in January, President Nana Akufo-Addo has outlined a programme of job creation through the private sector and rural development.

"To develop the bauxite project with its railway and converting bauxite into aluminium we will need about $10 billion … we signed an MOU," Osafo-Maafo told reporters at a conference in London after arriving from China.

"The money will come from the Chinese Development Bank, the implementation of the project will come from other agencies, infrastructure agencies in China, like China Railway," he said.

The funds from Beijing would contribute towards building 1,400 km of a planned 4,000 km railway network, which would connect bauxite mines and production sites as well as establish a rail link into neighbouring Burkina Faso.

Details such as interest rates and terms had yet to be decided, he said, speaking on the sidelines of an investor conference organised by Developing Market Associates.

During his China visit, a second MOU had been signed between China and the Association of Ghana Industries which could lead to some $2 billion being invested in agricultural projects and industries, Osafo-Maafo said.

This was part of a government pledge to "build a dam in every village and a factory in every district", he said.

Asked about the government's plan to issue a 10 billion cedi ($2.25 billion) bond, Osafo-Maafo said he expected the debt to be issued towards the end of the year, and with maturities ranging from 5-15 years.

Earlier in June, Ghana had named Standard Chartered Bank and local lender Fidelity as lead managers for the issue expected to clear debts owed by public sector energy utilities.