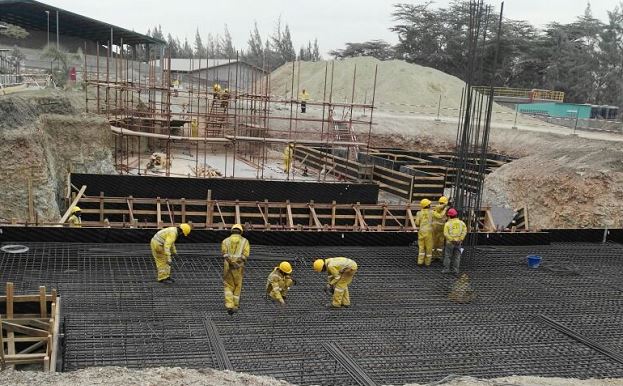 Image from www.capitalfm.co.ke
The additional production will come after the completion of a Vertical Cement Mill in its Athi River plant, the first of its kind in the country to use this technology in cement manufacturing.

Bamburi Cement Chief Executive Bruno Pescheux says the civil works of the new grinding line will be completed mid next year as part of a Sh4 billion expansion plan.

"In January, we embarked on this 18-month project to construct a new cement grinding line at our Athi River, and with civil works currently underway, structural work is set to commence next month", said Pescheux.

This is the first phase of Bamburi's capacity expansion plan, underscoring the company's commitment to continued operation and investment in the country.

This project comes at a time when the demand for cement is projected to grow in the coming years, a growth attributed to the investment in the construction sector mainly in the individual home builder segment and in major infrastructural activities by both national and county governments.

"This move is guided by the projected growth in the Kenya construction industry in the next decade and beyond," added Mr. Pescheux.

According to the Kenya National Bureau of Statistics, cement consumption, a key indicator in the building and construction industry, has been on the rise for the past few years. Last year, it went up by 10.5 percent to 6.3 million tons from 5.7 tons in 2015. In 2014, consumption was at 5.2 million tons.

BMI Research, a company that analyses industry trends, projects that the local construction industry will grow 8.7 per cent this year and remain steady up until 2026 with an annual growth of 6.2 per cent.