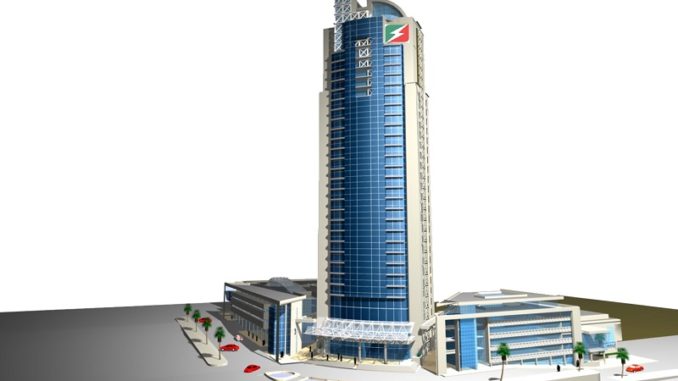 Image from ww.semonegna.com
The Ethiopian Electric Power (EEP) has signed a contract agreement with the Chinese CGC Overseas Construction Group (CGCOC) for the construction of its 34-storey headquarters that will cost over 2.4 billion Ethiopian birr.

CEO of Ethiopian Electric Power Mrs. Azeb Asnake and General Manager of CGCOC Group Mr. Gao Lei signed the agreement which will be fully financed by EEP.

Mrs. Azeb Asnake indicated that the HQ to be erected on 47,881 square meters land in Addis Ababa and it could accommodate 600 vehicles at a time.

General Manager of CGCOC Ethiopia Mr. Gao Lei said on the occasion that his company is famous for carrying out projects per schedule and affirmed they will complete EEP's new headquarter within three years while keeping the ultimate quality level.

The General Manager said his company has played active role in Ethiopia's construction boom as it is also hired to build Ethio Telecom's new headquarter in August 2016.

It was indicated that the EEP project would generate job opportunities for over 800 Ethiopians.