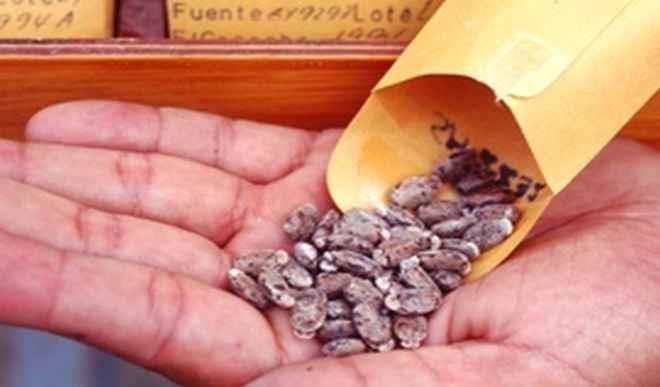 Image from www.dailytrust.com.ng/news
Farmers in Nigeria may no longer depend on the old method of planting cassava all year round.The coordinator of Small Scale Women Farmers Organisation of Nigeria (SWOFON), Mrs Maria Ukpayang, who stated this recently.

She said that her group has made effort to introduce new cassava seeds into the country.At an agriculture conference of the women group which is made up of different women agriculture cooperatives, Ukpayang said cassava seeds are an innovations which many countries, including Uganda, have since adopted.

"We have made effort to get these seeds from Uganda for distribution to our women farmer groups. Small holder farmers should also key into the modern way of agriculture. These seeds are a lot easier to cultivate. We know that in Nigeria our cassava stems do bear the seed.

"I need to stress that farming has gone nuclear, and we in Nigeria do not need to lag behind," she said.Ukpayang said many countries and associations have adapted modern agric techniques and innovations as a way of bolstering food production to ensure food security and that Nigeria, as a matter of necessity, must key in.

She encouraged young people, especially, not to be ashamed of farming as it ought to be a goldmine.She lamented that the group and many other agriculture cooperatives face the challenge of accessing high yielding seeds and agric credit in Nigeria because many women members do not have the required collaterals.