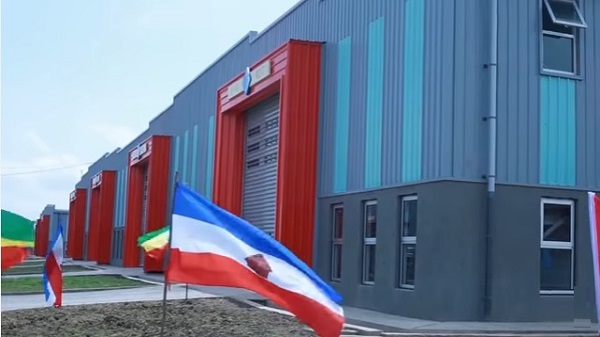 Image from http://www.xinhuanet.com
Ethiopia has planned to increase the number of its industrial parks to 15 by June 2018 as part of its efforts to boost manufacturing and export.

Speaking exclusively to Xinhua, Arkebe Oqubay, Board Chairperson of Ethiopian Industrial Park Development Corporation (IPDC), said Ethiopia's aim in building more industrial parks is to enable the manufacturing sector to contribute to 20 percent of Ethiopia's GDP and 50 percent of the export volume by 2025.

Currently Ethiopia has seven operational industrial parks with Mekelle and Kombolcha, commissioned earlier this month, being the latest additions of the those 15 industrial parks .

Mekelle and Kombolcha industrial parks were both built by China Civil Engineering Construction Corporation (CCECC) at a cost of 100 million U.S. dollars and 90 million dollars respectively.

"In January 2018 Kilinto Pharmaceutical and Bole Lemi 2 industrial parks will be commissioned, by May Bahir Dar and Jimma industrial parks will be operational, and in June expect Debre Berhan and Arerti industrial parks to start operations" said Dr. Arkebe Oqubay.

The Ethiopian government has already announced that two other industrial parks, Dire Dawa and Adama will be commissioned in September.

The two industrial parks are also being constructed by CCECC at a cost of 190 million and 125 million dollars respectively.

"Industrial parks will initiate fast economic growth and enable structural economic change through a high tech manufacturing industry," said Dr. Arkebe.

He further said with Ethiopia planning to sustain 14 years of double-digit growth for a decade in order to create 2 million direct and 4.4 million indirect manufacturing jobs, the bulk of them will come from industry parks.