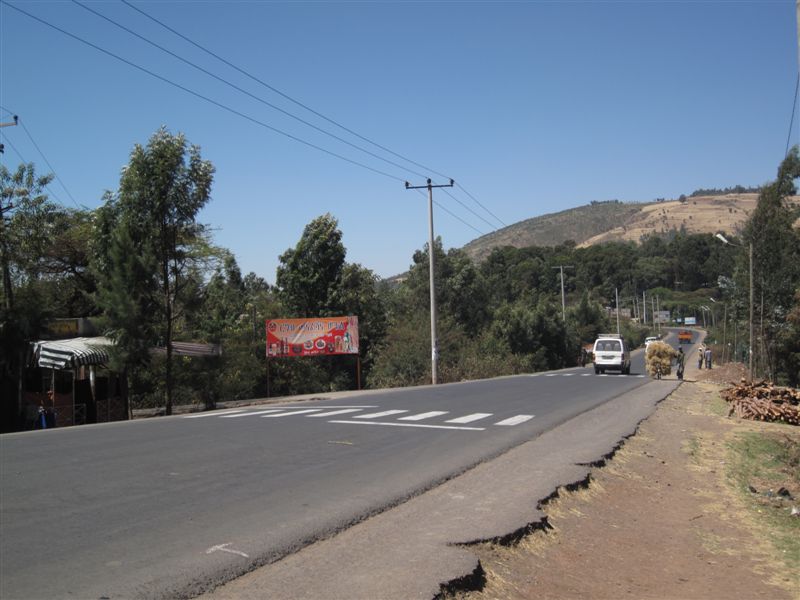 Image from Internet
Ethiopia plans to offer shares in its road-building and maintenance projects to private investors, its finance minister said on Tuesday, the latest step to open up and modernise the state-led economy.

The Horn of Africa country has over 113,000 kilometres (68,0000 miles) of paved roads and plans to increase that to 220,000 kilometres by 2019/20, official data showed.

"We do not have private-run roads. Through public-private partnerships, the private sector is interested to develop roads," Minister of Finance and Economic Development Abraham Tekeste told Reuters in an interview.

"Through this arrangement, we could work to share the risks and create an environment whereby the private sector can recoup returns on its investment."

The move to partly liberalise the sector follows Ethiopa's decision to offer foreign companies stakes in the government-operated Ethiopian Shipping and Logistics Services Enterprise early this year and its energy sector in 2013.

Ethiopia is one of the fastest-growing economies in Africa, but the expansion has mainly been fuelled by huge public investment. The spending has gone into roads, schools, new highways and dams for hydroelectric power.

It opened an electrified railway linking the landlocked nation to a port in neighbouring Djibouti this year.Abraham said the government expected gross domestic product to grow 11 percent in the 2016/17 fiscal year, up from 8 percent the previous period.

Earlier this month, Ethiopia's parliament passed a 320.8 billion-birr ($13.9 billion) budget for the 2017/18 financial year (July 8-July 7), an increase of nearly 17 percent on the previous year. About a quarter of that amount is set to be spent on roads.

The International Monetary Fund has said Ethiopia needs to attract more private investment to maintain growth. But the government has in the past tended to brush off such advice and said it would keep charge of key sectors.

"Why do we continue to invest in infrastructure? To make private investment feasible. With no roads, private investment will not be worthwhile," Abraham said.

Though starting from a low base, foreign investment has also been rising the last five years, including for farms producing flowers and other horticultural products for export and in textiles.

Abraham said Ethiopia took in over $3 billion in foreign direct investment last year and expected that number to rise by the end of this year.