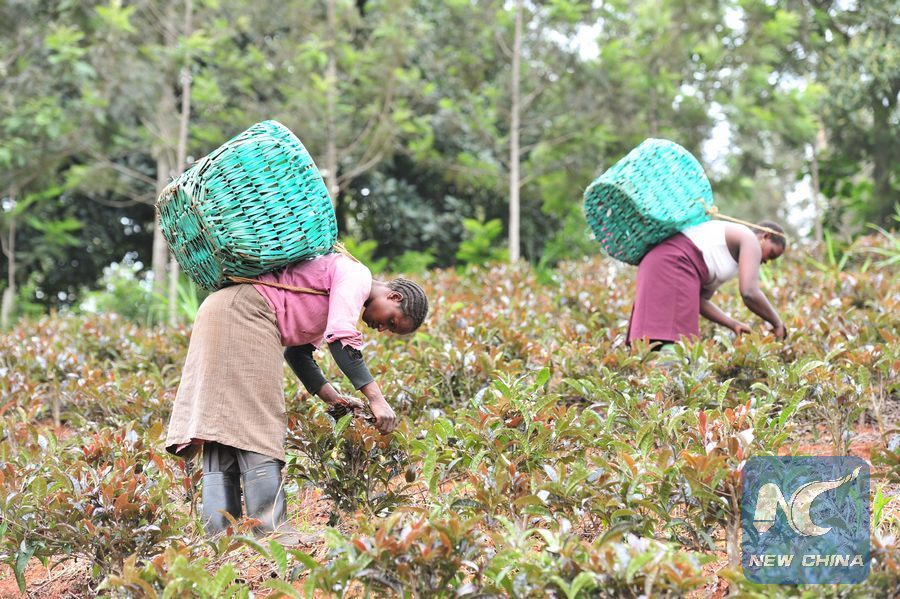 photo by:news.xinhuanet.com
NAIROBI, July 18 (Xinhua) -- Kenyan farmers are eyeing the lucrative Chinese purple tea market in order to boost their incomes.

Njeru Industries Director Roselyne Njoki told Xinhua recently in Nairobi that purple tea sells for more than twice the cost of traditional black tea that Kenya is known for.

"I am therefore planning to increase my acreage of purple tea in order to satisfy the growing demand in China," Njoki said on the sidelines of the Tea Packers Forum.

The purple tea farmer sources Chinese buyers through attending trade shows in the Asian nation. "I always attend the tea trade shows in China in order to get additional clients so as to expand my sales," Njoki said.

Njoki noted that Chinese tea consumers are very health conscious and hence prefer purple tea which has high antioxidant content.

Njeru industries, maintains 145 acres of purple tea and sells between 2,000 kg and 3,000 kg of processed purple tea monthly to Chinese buyers. The farmer began cultivating purple tea over five years ago in order to diversify her income.

"The price of traditional tea in Kenya at the auction has been fluctuating greatly due to oversupply of the commodity and hence the need to branch to specialty tea varieties," Njoki said. She also maintains a tea estate with over 300 acres of green tea.

Kenya is one of the largest producers of black tea in the world as its production hit 473 million kg in 2016 while its purple tea production stood at 2 million kg.

Njoki added that purple tea has additional benefits because it matures in two years as opposed to the conventional tea variety that takes three years.