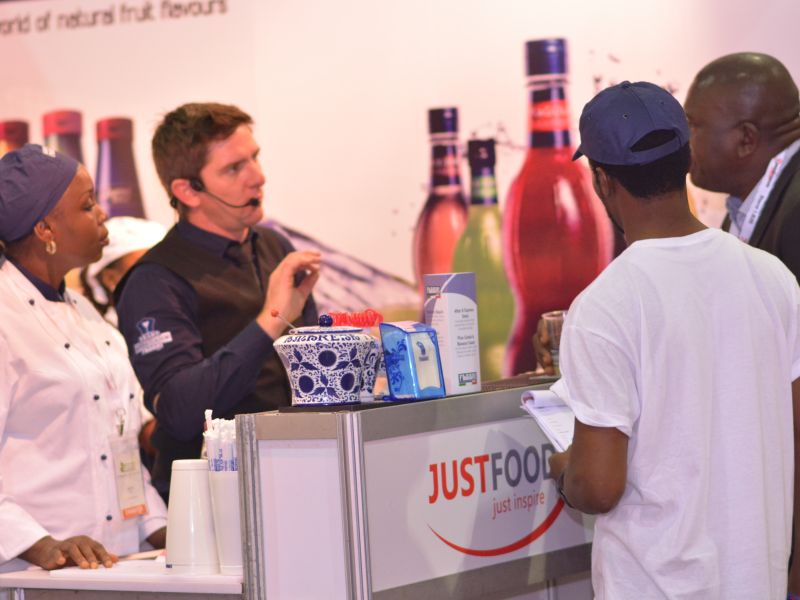 Image from http://info.afrindex.com/trade_shows/
Salora - West African
Food
, Hotel & Restaurant Exhibition 2017 is an all-encompassing trade event, dedicated pavilions will be demarcated for the food, hotel and restaurant sector. This will provide you with an opportunity to meet new and existing customers actively looking for new suppliers, or looking to assess the current progress of existing projects.
Profile of exhibit based on Accessories, Bar equipment and supplies, Barcode scanners and readers, Buffet displays equipment, Coffee machines, Cutlery/Silverware/Disposable,
Furniture
and fittings, Detergents/Cleaning products, Dishwasher, Housekeeping Products, Blenders, Boilers, Chef knives, Containers, Cash registers & accounting software, Cooling and heating appliances, Curtains/blinds, Doors, Interior and exterior furnishings, Laundry and Washing machines, Mattresses, carpets and rugs.
Visitors like Architects and developers, Bakeries, Bars, Cafes, Caterers, Chefs, Consumers, Convenience Stores, Delicatessens, Distributors, Educational institutes, Fast food outlets, Government, Grocery Stores, Hotel, Restaurant and Supermarket purchasing managers, Hotels, Hygiene, Independent shops and boutiques, Institutional & Industrial food services, Manufacturing and Production, Market Stall owners, Media, Nightclubs, Offshore Airline catering, Pharmacies, Processing,
Restaurants
, Supermarkets, Traders, import and export, Warehouses.
Date: 09-11 Nov 2017
Venue: Dakar, Senegal