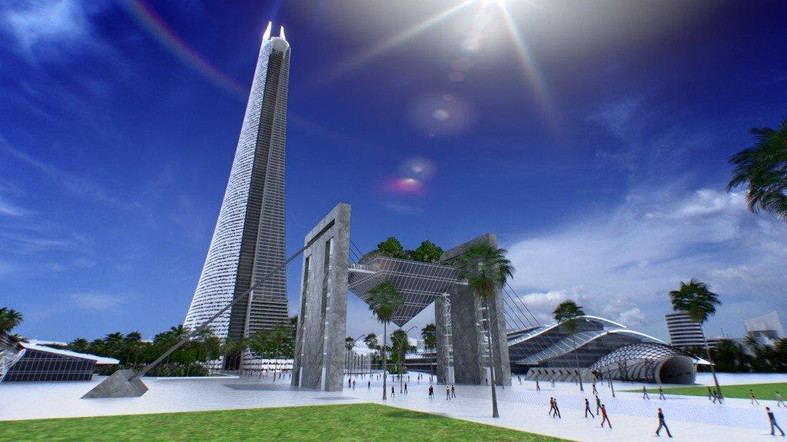 Image from http://news.xinhuanet.com
A Chinese firm has signed a deal with Moroccan companies to build the tallest
skyscraper
in Africa in the capital of Morocco, local media reported on Sunday.
The deal was concluded in Casablanca by China Railway Construction Corporation and Morocco's BMCE Bank of Africa and Travaux Generaux de Construction de Casablanca, Morocco's leading
construction
company, le360.ma news site said.
The 55-storey tower will reach 250 meters high, with the adoption of ecological and sustainable design concepts. It will include offices, hotels and luxury apartments, according to the report.
The tower will be the highlight of a large-scale project to develop the Bouregreg valley in Rabat, a key component of the 2014-2018 Integrated Development Program dubbed "Rabat, City of Light, Moroccan Cultural Capital."
The new project also involves the construction of several innovative facilities, including the Grand Theatre of Rabat, the Arts and Culture House, the National Archives of the Kingdom of
Morocco
and the Archaeological Museum.