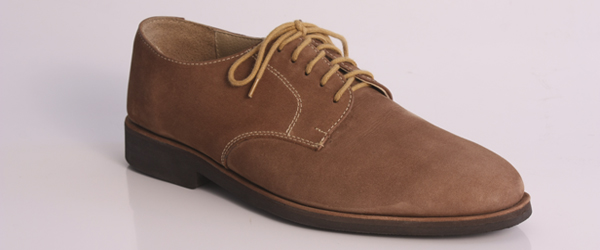 Image from ww.semonegna.com
LIDI Corporate Communication Director, Berhanu Serjabo told ENA that the government is providing capacity building that enables footwear manufacturing companies promote Made in Ethiopia brands globally.

He said the government has also continued assisting them to develop market linkage mechanisms that scale up their competition in the global footwear market.

"Promoting Made in Ethiopia brand through embassies in different countries, supporting the companies to participate in expositions and attracting buyers through various marketing mechanisms are among the activities the government has been carrying out ", the Director added.

Berhanu pointed out that supporting production & footwear manufacturing companies by providing the required materials, monitoring the quality and quantity of their products and also assisting them to promote their brands are the other activities conducted to increase the effectiveness of the companies.

The effort has borne some fruit as the country has earned more than 39 million US dollars from the export of footwear during the just-concluded fiscal year, an increase by 7 million dollars over the previous year, the Director disclosed.

According to him, Ethiopia-made footwear brands are penetrating markets in the United States, Europe, Middle East and Africa.OK Jamaica Shoe Manufacturing Company Managing Director, Tesfaye Beyene, said that his factory has been producing 800 to 1,000 pairs of shoe daily.

The Company has been exporting 20 percent of its products annually since 2008 and has created jobs to more than 180 persons.He stated that even though the Company faces many challenges, it is exporting shoes to Japan, Kenya, Uganda, and Djibouti.

The Managing Director stressed that "a single company like ours cannot achieve the goals of entering the world market alone. Those of us engaged in the sector should work together to popularize and market Made in Ethiopia brands in the footwear sector."

Anbessa Shoe Share Company Export Manger, Birhan Derebe said on his part the company produces and distributes shoes for gents, ladies and children.According to him, the company has been exporting shoes to Italy, Germany, Sweden, and North America as well as to African countries.

He added that the Company has created more than 1,200 jobs.Birhan revealed that the Company produces more than 4,500 pairs of shoes daily and exports 10 percent of the products.

"The Company is now building a new complex that rests on 20,000 square meters. Upon completion, it will produce over 10,000 pairs of shoes daily and is expected to export 70 percent of the products", he added.

It will create jobs to more than 4,500 people.There are 20 shoe manufacturing companies in Ethiopia and 14 have been exporting their products.