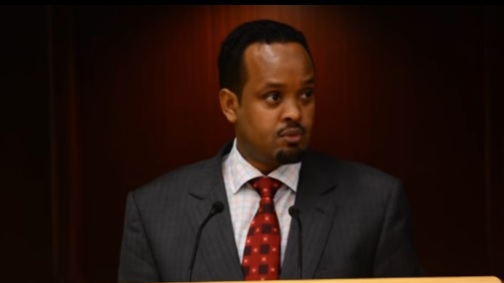 Image from ww.semonegna.com
Ethiopia aims to have strategic cooperation with China in the aviation sector as the East African nation works to become an African aviation hub, said Ethiopia's transport minister on Saturday.

Speaking to Xinhua, Ahmed Shide, minister of Ethiopia's Ministry of Transport, says Ethiopia and China have made air infrastructure a major pillar of the two countries' cooperative projects.

"Aviation is an important area of cooperation by both governments, with Ethiopia's national air carrier Ethiopian Airlines becoming a connecting force between Africa and China," says Ahmed.

Ethiopian Airlines already has five flight destinations in China, including Beijing, Shanghai, Chengdu, Hong Kong and Guangzhou.

"We plan to make Ethiopia's capital Addis Ababa a strategic aviation hub between China and Africa," says Ahmed, adding that with China working on being an airplane manufacturing center, he expects Ethiopia to be a customer of fully developed Chinese airplanes in the future.

Ethiopia's aim to be an African aviation hub connecting the continent to the world's most populous country is also where Ethiopia's aviation dreams intersect with China's capital and expertise.

Expansion work on Ethiopia's largest airport the Addis Ababa Bole International Airport, funded by a 345 million US dollar-loan from China's Exim bank is being undertaken by China Communications Construction Company Limited (CCCC).

The project, lying on 74,000 square meters of land, plans to increase the airport's annual passenger handling capacity from the current 7 million to 22 million.

Ahmed says Ethiopia expects Chinese cooperation in Ethiopia's aviation sector to grow with plans by Ethiopia to build a mega airport outside of Addis Ababa.

"The planned mega airport which is expected to cost 3 billion US dollars will be able to service up to 100 million passengers annually," Hailu Lemu, Chief Engineer of Ethiopian Airports Enterprise (EAE), told Xinhua early this month.