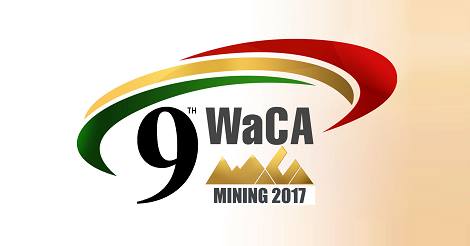 Image from Internet
The West & Central Africa
Mining
Summit & Expo showcases in one convenient location a wide variety of the latest mining industry products and services from around the world. See and learn all about the sector's newest and most innovative technologies and best practices direct from the developers and practitioners themselves. Benefit from experts' insightful views and opinions... and get on-hand assistance in determining which solutions would be best for your company.
Last year's 8th WaCA Mining Expo 2017 included the following extractive industry products and services: aerial survey and GIS solutions; catering services for offshore structures, mining and construction companies; construction projects and maintenance; conveyor accessories and belting solutions, electrical and safety solutions; crushing and screening equipment; digital surveillance solutions; drilling equipment; engines, electrical power generation systems and related
technologies
; environmental services for water, energy and waste management; exploration supplies, drilling muds and consumables; explosives, initiating systems and blasting agents; fasteners and components; fibre reinforcing solutions; full-service testing services; geosynthetic lining solutions; gold refining and precious metals trading; OTR mining tires management; high precision gears supply and restoration, custom-made gearbox design and manufacturing; ICT, GIS/spatial management and IS Business solutions; industrial valves and automation products; mechanical and electrical engineering services; minerals processing services and solutions; mining industry software and solutions; oil analysis and condition monitoring services; power supply rental services; process design and equipment; specialty chemicals and minerals processing support services; supply chain solutions; telecom and ICT solutions and services.
Visitors like Professionals, Engineers, Architects, Managers, Mining Experts, Key Decision Makers And Much More.
Date: 25 September 2017-26 September 2017
Venue: Accra International Conference Centre, Accra, Ghana