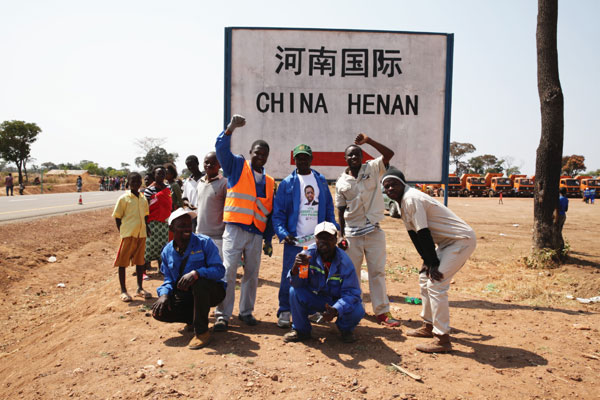 photo by:chinadaily.com
LUSAKA, July 25 (Xinhua) -- Zambian Vice-President Inonge Wina is expected to grace the "Zambia Week" which opens in China this week meant to showcase the country's investment potential, a government official said on Tuesday.

The Zambian vice-president is scheduled to grace the event, the first of its kind, meant to strengthen ties between the two countries, according to Winnie Chibesakunda, Zambia's Ambassador to China.

"The Zambia Week is a platform that will be used to expose business opportunities that China can take advantage of in partnership with Zambian entrepreneurs and upcoming Small and Medium Enterprises," she said in a statement released by the Zambian vice-president's office.

The event, which starts off on Wednesday July 26, 2017, will run until next week, and will bring several technocrats from various government ministries, a business delegation and Zambian artists, she added.

The event, she said, was expected to strengthen ties between the two countries and will further display the country's arts, culture as well as tourism destinations.

Other issues expected to be done during the week include the signing of a memorandum of understanding to mark the beginning of a twinning program between Zambia's Lusaka Province and China's Sichuan Province.

The twining program was meant to enhance the already existing government-to-government ties, site visits to major business firms, cultural programs, fashion shows, craft and art exhibitions, among other undertakings.

The Zambian envoy added that the friendship between the two countries can be enhanced with more political and social engagements to ensure a holistic approach.

The Zambia Week was born out of an exchange program dubbed "2016 Zambia-China, People-to-People, Business and Culture Road Show' held in October last year in five cities in China which was meant to market Zambia's investment destination for Chinese businesses.