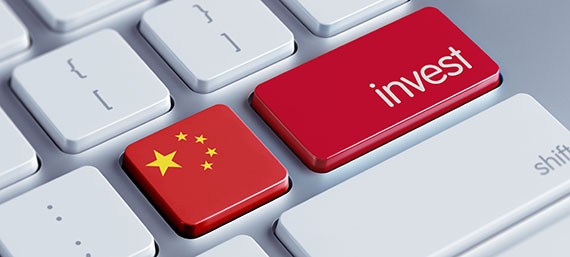 photo by:Economist Intelligence Unit
Beijing — A consortium of eight Chinese enterprises yesterday signed agreements with Tian Tang Group to invest in Mbale Industrial Park, eastern Uganda.

Tian Tang Group was given the mandate to develop 619 acres of the industrial park in order to speed up job creation in the country.

The park, with a total investment of $600m (Shs2.2 trillion), is expected to house 30 enterprises and create 12,000 jobs for Ugandans.

"These agreements are an indication that we mean business and we are committed to this project," Tian Tang Group chairman Paul Zhang, who is also the proprietor of Nanjing Hotel in Kampala said.

He added: "We would like to assure the government of Uganda that as a company, we are going to invest in the development of Tangshan Mbale Industrial Park and we will also attract investors to create the jobs for the people of Uganda."

The eight companies are going to invest in; fruit processing and beverage production, rice processing and production, sanitation supplies manufacturing, wood processing and furniture manufacturing, glass manufacturing, household appliances manufacturing and solar pumping system, among others.

The investors led by Tian Tang Group and Sinoma, a company that is going to establish a cement factory also in Mbale are expected to visit the country in August on a fact-finding mission.

Tian Tang Group is working with the Finance ministry to bring investors to Uganda.
The signing of the agreements in Tangshan City, a largely industrial city on the eastern coast of China, was at the climax of the First Tangshan Mbale Industrial Park Investment Promotion Conference that was witnessed by more than 200 Chinese entrepreneurs and officials.

Tangshan, home to China's five pillar industries, namely fine iron and steel, basic energy, high quality building materials, equipment manufacturing and chemical industry is 154km from the Chinese capital, Beijing.

Unlike other companies, Daily Monitor understands that CCCC Tianjin Dredging Co. Ltd, a wholly-owned subsidiary of China Communications Construction Company (CCCC) has signed a cooperation agreement with Tian Tang Group to jointly develop Tangshan Mbale Industrial Park.

The ceremony was also attended by State minister for Privatisation and Investment Evelyn Anite, State minister for Trade Micheal Werikhe, the area mayor Li Qinfeng and former Ambassador to Uganda Zhao Yali, among others. The mayor later held bilateral talks with Ms Anite.

Talking about the agreements, Mr Li promised to market Uganda's investment opportunities under Tian Tang Group's initiatives in Uganda framed as "the belt and road".

He said the investment agreement with the eight enterprises will actively guide competitive industrial capacity to invest in Uganda and help the Ugandan government to create jobs for the people.

"Development is the permanent theme while cooperation is the tide of the area," Mr Qinfeng said, adding: "The agreement provides a platform for mutual understanding and bilateral exchanges for common development. We wish that Tangshan Mbale Industrial Park and enterprises from Tangshan jointly create a brilliant future for mutual benefit."

Speaking at the Tangshan Mbale Industrial Park conference, Ms Anite and her counterpart Mr Werikhe wooed Chinese investors and highlighted the country's investment opportunities.
"The people of Uganda cannot wait to receive more and more investors from China," Ms Anite said,

She added: "We appreciate your willingness to be part of the drive to transform the Ugandan economy and create the employment opportunities that are badly needed in our country."

While Uganda is a very rich and naturally endowed country with abundant natural resources, Ms Anite said, less has been done to exploit the available opportunities. She reiterated that Uganda presents a huge business potential for investors.

This potential exists in infrastructure (especially in energy, roads and railway, ICT and oil and gas).

"We are here to indicate to you some of the potential areas through which you can intervene and reverse this situation so that as a country we are able to enjoy the benefits from these natural resources that continue to remain below the surface," she said.

She listed the key natural resources that need urgent exploitation as oil & gas, limestone, gold, sand, water resources, phosphate, copper, iron ore; investment in Standard Gauge Railway and Uganda Airlines projects.

On his part, Mr Werikhe he asked Chinese investors to take advantage of the new agreements to invest in agro-processing businesses and help Ugandan government create jobs.

"We have several varieties of bananas, fruits, good soils, good political and stable macro-economic environment and the market is available. We also provide land and other incentives to investors who come to do business in our country across all sectors of our economy," he said.

Background:On July 7, 2017, the ministry of Finance signed an agreement with Tian Tang Group for development of an industrial park and Free Zone in Mbale, eastern Uganda. The ministry promised government support and asked Tian Tang Group and other Chinese investors who signed the investment agreement to use the opportunity to promote value addition in Uganda and create jobs for the people of Uganda.