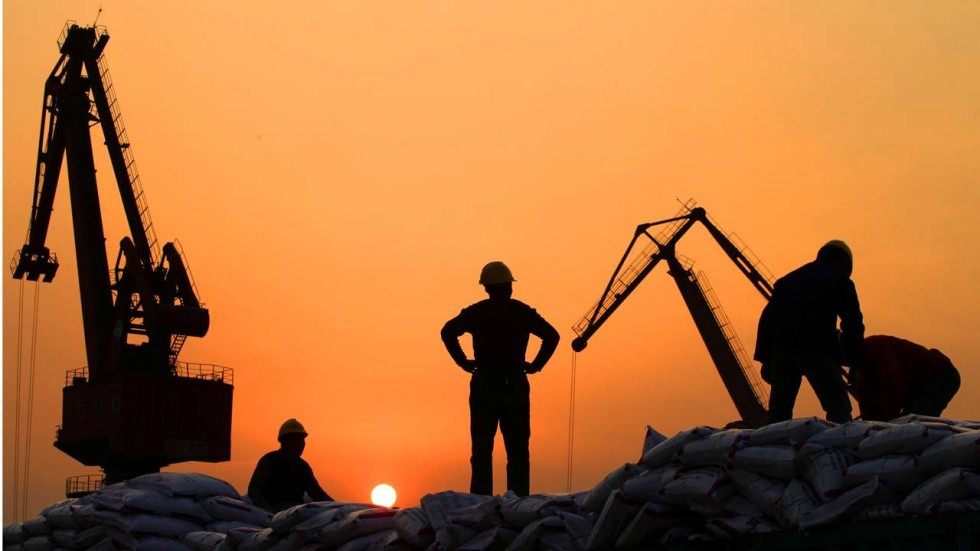 photo by: Asia Pacific Daily
HARARE, July 29 (Xinhua) -- Zimbabwe is benefitting from lucrative business deals with China, with the Asian giant becoming the biggest injector of foreign direct investment (FDI) in this southern African country.

The Zimbabwe Investment Authority approved 929 million U.S. dollars of FDI in 2015 with more than half of it from China.

"We would want to see them invest more in value addition and more on technology transfer and share more of their knowledge and expertise with local business people," ZIA spokesperson Nixon Kanyemba told Xinhua Friday.

"During the past couple of years alone we have seen the Chinese taking a keen interest in Zimbabwe's agriculture, energy and tourism sectors," said Joseph Ngwawi, head of the Regional Economic Development Institute at the Southern Africa Research and Documentation Center.

"We are bringing about 30 million dollars per month into Zimbabwe. China has become the largest source of foreign currency in Zimbabwe," the Financial Gazette, a Zimbabwe-based weekly English newspaper quoted Xing Shanshan, vice secretary-general of the Chinese Federation of Zimbabwe as saying.

Among the largest foreign importers is Chinese tobacco company Tianze, which helped revive the country's tobacco output which had plummeted to a low of 48 million kilograms in 2008.

Since inception, the company has injected 40 million dollars annually in interest free loans and subsidized inputs, in addition to free technical support, training and other services to its contracted farmers.

Through its support, Zimbabwe's tobacco output has rebounded and reached 217 million kilograms in 2014, slightly short of peak production of 231 million kilograms in 2001.

"Chinese investment in agriculture has to a large extent sustained Zimbabwe's tobacco industry through the outgrower scheme operated by Chinese firms. In addition to providing capital for farmers, the outgrower scheme has guaranteed a ready market for Zimbabwean tobacco and ensured viability of the sector," Ngwawi said.

In the area of infrastructural development, Chinese companies are taking the lead in power plant construction.

Chinese companies have struck multi-million dollar deals for solar power stations in Zimbabwe to help this country build its first batch of solar plants.

In 2015, power generating entity the Zimbabwe Power Company (ZPC) signed an agreement with Intratrek Zimbabwe which would work with Chinese engineering, procurement and construction partner CHINT Electric to build a 202-million-dollar plant in Matabeleland South Province.

It also signed agreements with Chinese companies to build the other two solar power stations in Zimbabwe.


All three projects will generate 100 megawatts each to feed 300 megawatts into the strained national grid currently struggling at less than 1,000 megawatts against peak demand of 2,200 megawatts.

"Solar power plants are quicker to construct and are quite suitable for phased construction. As the technology matures, prices are expected to be going down so that it can come at an affordable tariff," a spokesperson for ZPC's parent company ZESA Holding said.

Many Zimbabweans have interacted with the Chinese at various levels. For those in Harare, capital of Zimbabwe, the most recognizable Chinese feature is the imposing Long Cheng Plaza, a mall to the west of the city where they shop, enjoy Chinese cuisine and even hold parties and weddings in the glamorous amusement park.

The mall, built by Chinese Anhui Foreign Economic Construction Corporation (AFECC) at an estimated cost of 200 million U.S. dollars, opened in December 2013.

While engaging in economic activities, the company has also done some philanthropic work and brought in eye surgeons to perform cataract operations on many Zimbabweans and has also given donations towards flood mitigation and food aid.