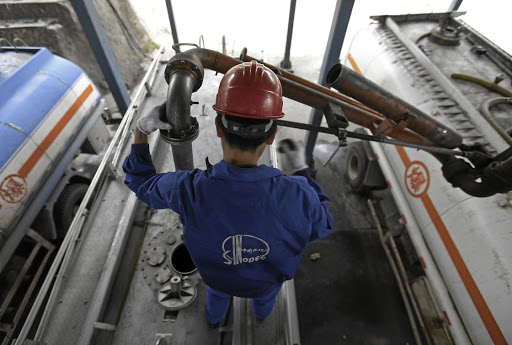 photo by:BusinessLIVE
CAPE TOWN, July 30 (Xinhua) -- A Chinese company in South Africa has successfully integrated itself into the local business culture by greatly contributing to local social economic development and creating hundreds of jobs.

Hisense, a China-based home electronics manufacturer, first opened shop in South Africa in 1996. In the last two decades, the brand has expanded to South Africa's four major cities and is now found in over 3,500 retail stores nationwide as well as 10 neighboring countries.

The brand is widely recognized as a cost-effective alternative in home electronics.

In contrast to many other foreign investment companies, Hisense has opted to open its major manufacturing facility in South Africa in an attempt to create local job opportunities instead of importing products from overseas plants, said Claire Noyes-Smith, marketing manager at Hisense South Africa.

She told Xinhua in a recent interview that the establishment of the facility has secured Hisense's footprint in Africa and given them the impetus needed to expand further on the continent.

In 2013, in partnership with the China-Africa Development Fund, Hisense invested around 350 million rand (about 27 million U.S. dollars) in the Atlantis industrial area outside Cape Town, and established a state-of-the-art manufacturing facility.

The 27,000-square-meter manufacturing development has come as a much-needed boost to the community of Atlantis, where poverty and social issues are part and parcel of everyday existence, Noyes-Smith said.

The factory now employs over 500 people on a full-time basis, with training and social upliftment projects benefiting approximately 2,000 people in the community, the marketing manager said.

Currently, Hisense is the only international electronics brand that locally manufactures its products on a large scale, as opposed to those that only have much smaller assembly lines.

Noyes-Smith noted that Hisense made a conscious decision to create jobs for 500 previously unemployed locals. The area of Atlantis is beset with socio-economic challenges, including gangsterism, drugs, crime, and most notably a 55-percent unemployment rate.

The establishment of the Atlantis factory has a wide-reaching positive impact on employees and their families, Noyes-Smith said.

Besides, the workers are trained with specialized skills by experienced engineers sent from the Hisense headquarters. This is not only to uphold the quality and productivity of the brand, but also to ensure the transference of skills is duly achieved, Noyes-Smith said.

Currently, Hisense has been endorsed by the "Proudly South African" campaign and is planning to upgrade the production technology used in the Atlantis facility.

Hisense started a training program this year in order to upskill 1,000 technical engineers. They are partnering with National Rural Youth Service Corps and Manufacturing, Engineering and Related Services Sector Education and Training Authority to get this project off the ground, Noyes-Smith said.

According to data released by GFK, a trusted source of relevant market and consumer information, Hisense occupies 24 percent of the market share for televisions in South Africa, ranking at number one and out-competing other major brands such as Sony, LG and Samsung.

With consumer expectations rising in South Africa, Hisense is confident that there is still room for expansion in the local market, Noyes-Smith said.

"We will also place a bit more emphasis on driving our mobile growth strategy, and also work towards expanding further into Sub-Saharan Africa,with South Africa being a solid African base," Noyes-Smith added.